/

/

Spring Creek Greenway Nature Center New Boardwalk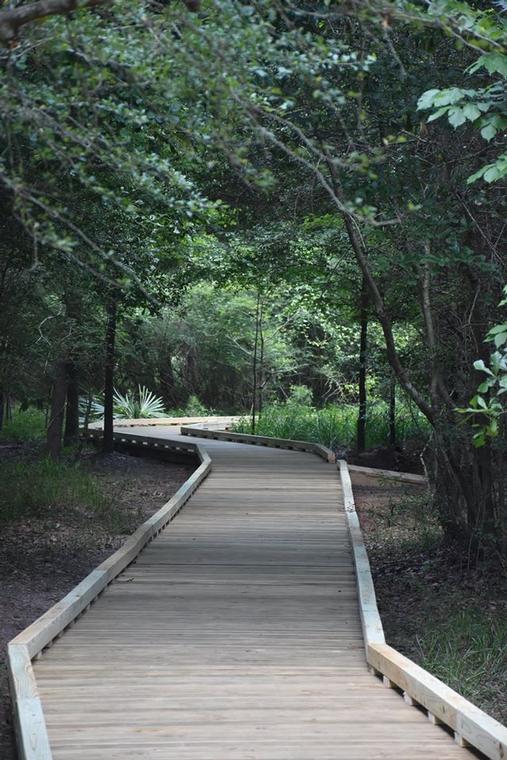 MONTGOMERY COUNTY, TX - Montgomery County Commissioner James Noack is pleased to announce the addition of a new boardwalk at the Spring Creek Greenway Nature Center, located at 1300 Riley Fuzzel Road.

Work crews were able to complete the boardwalk project while the Nature Center remained closed to the public during the COVID-19 shutdown, ensuring visitors have something new to experience once the center reopened.

The Spring Trails Nature Preserve contains numerous pockets of wetland habitat, which can make it difficult to reach Bluegill Pond, a popular destination for visitors to the Nature Center. This new boardwalk is elevated above this wet, muddy terrain, making it easier for visitors to reach the pond. It begins at the trailhead located on the southeast end of the parking lot, winds its way through the forest, and ends at a 220-square-foot observation deck with picturesque views of Bluegill Pond and the surrounding areas.

Popular activities at Bluegill Pond include hiking, biking, picnicking, nature photography, catch-and-release fishing and kayaking. For more information, please contact the Nature Center team at 281-364-4225.