/

/

Spotify Playlists Provide Soundtrack for Grand Central Park Lifestyle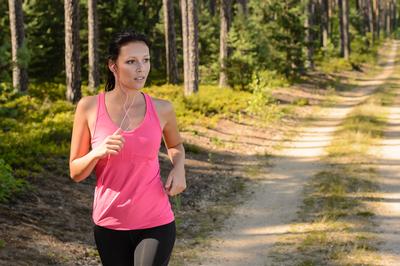 CONROE, TX - Grand Central Park's forested lifestyle has taken a musical turn in the form of Spotify playlists designed to help people relax, unwind and take care of themselves.

Creating a Spotify profile was the brainchild of Shannon League, Director of Marketing for Grand Central Park.

"We wanted to find a unique way to share the peaceful lifestyle our residents enjoy," League said. "Spotify seemed like the perfect medium. There are songs for hiking our extensive trail system, songs for sitting by our lakes and songs that encourage taking time out for self-care."

The curated lists also reflect the adventurous nature of a community devoted to outdoor pursuits with songs that can be listened to while enjoying a morning jog or an afternoon bike ride.

The playlists are public and include titles such as "Welcome…Now Take a Hike" and "Sittin' By the Lakside." In addition, members of the community have added their own soundtracks.

"I love having a soundtrack that I can share with our residents and potential homeowners," said Doris Hopper, Director of Fun for Grand Central Park. "Music can bring numerous health benefits such as improving your mood, relieving stress, lessening anxiety and more. There is a lot of science behind music."

Jennifer Allen, Grand Central Park's resident blogger, thought the idea was fun and contributed her own "Central Hub by Jen's Picks" playlist.

"I have always been a huge fan of music. Everyone has such different tastes so I love the idea of hearing what kind of music others enjoy," Allen said.

Many of the songs on her list were inspired by a trip she and her husband Lee took to Colorado Springs.

"Listening to those songs now is nostalgic for us as we feel the same way about living in Grand Central Park," she said. "We feel connected to our neighbors and nature as we run and ride around our amazing community. Lee can't get enough of Deer Lake and goes there for solace and to chill. We have some really great neighbors who are so down to earth and it adds to the feeling of contentment that we've found at Grand Central Park."

League said music brings community members together.

"We hope to have more playlists in the future but for now we encourage everyone to sit back and enjoy the sounds of Grand Central Park," she said.

To tune in to the Grand Central Park Spotify playlists and for more information about the community, visit www.GrandCentralParkTX.com.