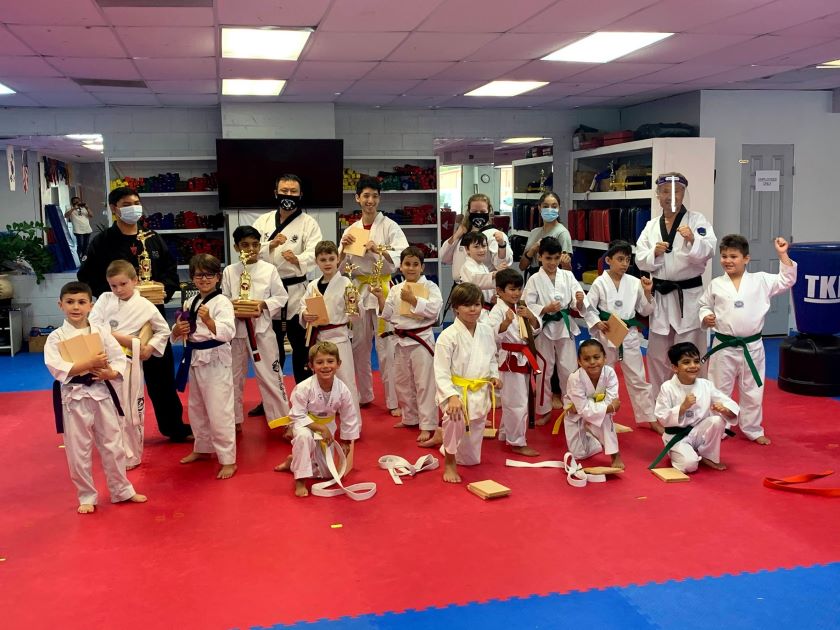 THE WOODLANDS, TX -- Cho's TaeKwonDo Academy is not your typical martial arts school. The Best of The Woodlands award-winning martial arts academy has provided The Woodlands and surrounding areas a venue to learn Courtesy, Integrity, Perseverance, Self Control, and Indomitable Spirit since 1992. Led by Grand Master Cho, an eighth degree black belt, and a staff with years of experience, Cho's TaeKwonDo Academy classes supplies kids with many important benefits during these difficult times.

"TaeKwonDo provides fitness and exercise for the body and mind," said David Cho. "Exercising your body strengthens your immune system which is crucial during this time."

As kids enter online classrooms to start the 2020-21 school year, Cho's TaeKwonDo Academy gives parents a safe and affordable option to help their children get out of the house and stay active.

"The kids also have a chance to come out of their house and have fun during classes, reducing their stress of being stuck at home," said Cho. "TaeKwonDo teaches many disciplines such as honor, respect, and commitment which are important for kids growing up."

Cho also pointed out that learning TaeKwonDo is, "proven to improve students' grades in school," which is an added bonus as an unusual school year gets underway.

Cho's After School Program is another example of their commitment to being more than just your average martial arts academy. TaeKwonDo is just a fraction of what students will learn in the After School Program. Education is important, that's why Cho's helps students learn art, math, music, and even Spanish during their time at the academy.

"Because of the pandemic, we now offer monitored Online Schooling for each student and their respective schools," said Cho. "This way the parents can go to work while their kids attend their online classes at our studio."

Focusing on the needs of the students and their families is why Cho's TaeKwonDo Academy has been successful for 28 years. They offer free trial classes, and family, military, and single parent discounts. Cho's follows all COVID-19 safety precautions and even offers online TaeKwonDo classes.

"Exercise is important to everyone, especially, our young children," said Cho. "Cho's TaeKwonDo Academy will continue to provide the best in martial arts."

To learn more about Cho's TaeKwonDo, visit their website or Facebook page.