/

/

Inspiration Ranch Virtual Gala Raises $440,000 for Children, Youth, and Adults to Receive Equine-Assisted Therapy
Inspiration Ranch Virtual Gala Raises $440,000 for Children, Youth, and Adults to Receive Equine-Assisted Therapy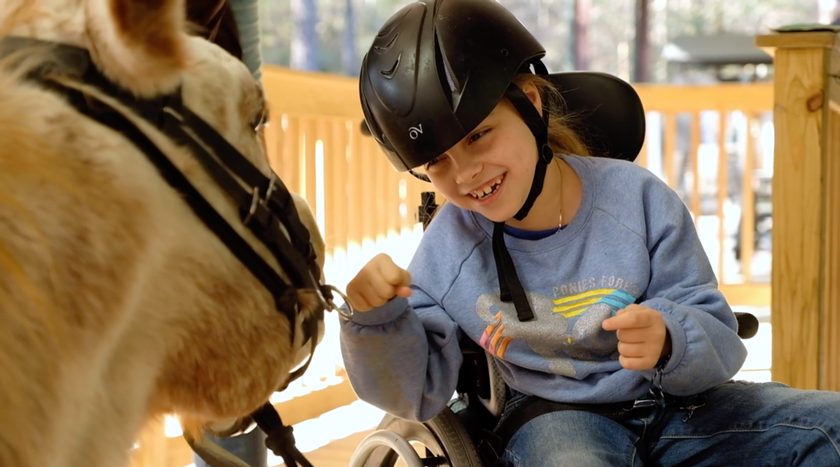 THE WOODLANDS, TX – Inspiration Ranch held their 12th Annual Denim & Diamonds Gala virtually September 19. This nonprofit provides hope by improving the lives of those with physical, mental, and emotional challenges through equine-assisted activities and therapies.

They were able to raise $440,000 and counting through donations as well as a live and silent auction. The live auction items included a trip to Hilton Head, a chef-prepared meal in home by Amerigo's Chef Arturo, a chance to play with golf legends at the 2021 Insperity Invitational, and a dinner and happy hour at Inspiration Ranch with the opportunity to hand feed their longhorns, to name a few.

The silent auction had items donated by local businesses, sports and music memorabilia, jewelry, and art donated to the auction from members of The Woodlands Art League. It also included Inspiration Ranch's Doodle Art, which is created through a partnership between their special needs riders and local artists.

"Our riders make a 'doodle' on a piece of paper and we recruit artists to turn it into a piece of artwork," said Grant & Development Coordinator Ashley Hamlin. "These are always some of the most popular pieces in our silent auction."

The money raised will change the lives of many. Inspiration Ranch is dedicated to providing therapeutic riding or equine-assisted psychotherapy to those in need. They don't believe that people should have to go without these services due to affordability. In fact, client fees represent only about 4 percent of the Ranch's annual costs. That is why these funds are critical.

"All funds raised through our gala go toward bridging the gap between what clients pay and what it costs to operate Inspiration Ranch," Hamlin said. "Most often that represents covering client fees through scholarships, but also includes horse care and Ranch upkeep."

Each week, nearly 70 special needs children and youth ride in the Ranch's Therapeutic Riding Program to physically and emotionally strengthen their core muscles, improve their walking, and elevate their ability to communicate. Through the Mental Health Program, individuals who have suffered severe emotional trauma have the opportunity to learn new boundaries, skills, and overcome obstacles. Both of these therapy programs require three things; highly trained and skilled horses, a compassionate staff, and the generous donations and volunteers that make it possible for Inspiration Ranch to serve so many.

For further information, please visit their website.
They still have one more dinner and happy hour at the Ranch to offer, with the opportunity to hand feed their longhorns!