/

/

The Woodlands Christian Academy Honor Veterans Throughout Campus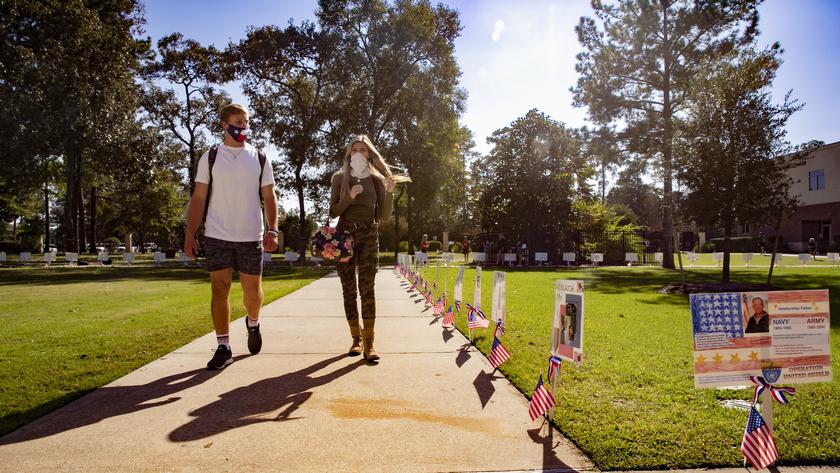 THE WOODLANDS, TX - On Wednesday, November 11, The Woodlands Christian Academy joined the nationwide celebration of our veterans with coordinated activities spanning the school's 40 acre campus. The event was organized by middle school history teacher Jill D'Etcheverry who said, 'children need to be educated on honoring people who sacrifice so much for the greater good. Their selfless actions reflect Christian character and we want to impart that into the hearts and minds' of our students."

Mrs. D'Etcheverry assigned her students a project that would serve as the event's main attraction. They created posters showcasing a family member or friend who has served or is currently serving in the military. The finished projects lined the sidewalks and students in all grades, staff and family were invited to walk through the courtyard and learn about the featured veterans. Additional highlights included white tables with symbolic place settings were prominently placed in four campus buildings in remembrance of Prisoners of War and soldiers who are currently MIA, and a PowerPoint presentation that showcased veteran Warrior
grandparents.

Woodlands Christian offers a rigorous academic program with an individualized teaching approach. Small class sizes and a large campus make social distancing possible. Woodlands Christian is now enrolling grades PreK - 12th for the 2021-2022 school year.