/

/

St. Luke's Health Appoints Linda Kulhanek as Chief Financial Officer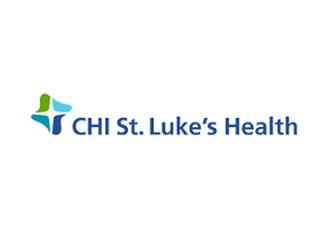 HOUSTON, TX -- St. Luke's Health today announced the appointment of Linda Kulhanek as Senior Vice President and Chief Financial Officer. In this role, Kulhanek will provide leadership, management, and financial stewardship for the overall financial performance, revenue cycle, and business intelligence functions for the Texas Division.

Kulhanek joins St. Luke's Health from Houston Methodist Hospital where she served as Vice President of Finance and Chief Financial Officer since 2012. During her tenure with Houston Methodist, Kulhanek focused on improving operating margins through the use of various technologies including the Epic Electronic Medical Record implemented in 2016.

"We are excited to welcome Linda to the St. Luke's family. Her decades-long experience in healthcare finance and information systems makes her a fantastic addition to the team," said Doug Lawson, Ph.D., Chief Executive Officer, St. Luke's Health, and Senior Vice President of Operations, Texas Division, CommonSpirit Health. "I look forward to working with Linda to optimize the financial performance of our organization."

Prior to her role within Houston Methodist, Kulhanek served as Chief Financial Officer at Memorial Hermann Katy Hospital and Memorial Hermann Greater Heights Hospital, as well as Assistant Vice President of Information System Division for Memorial Hermann. Kulhanek has held positions with several professional services firms including Ernst & Young LLP, First Consulting Group, and Perot Systems Corporation.

Kulhanek is currently a member of the Healthcare Financial Management Association and holds a Bachelor of Business Administration degree in Finance and Accounting from The University of Texas, a Master of Business Administration from Texas Christian University, and is a Certified Public Accountant licensed to practice in the state of Texas.