/

/

Montgomery County Food Bank's Green Initiatives; Supporting the community, supporting the Earth
Montgomery County Food Bank's Green Initiatives; Supporting the community, supporting the Earth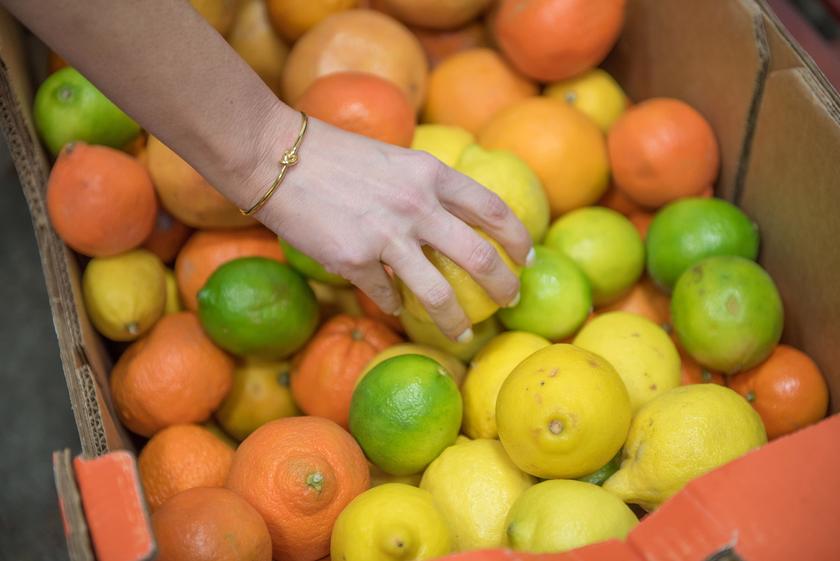 THE WOODLANDS, TX — The Montgomery County Food Bank provided over 11 million nutritional meals last year. The work they do for our community is immeasurable, yet they haven't stopped there. They also look after the Earth.

MC Food Bank is environmentally conscious: Aside from recycling all of their cardboard and plastics, they also have what they call a Produce Rescue Center, where they sort through mass amounts of produce to decide what can and cannot be consumed.

Most of this produce is supplied to them by grocery stores who either couldn't sell it because it had just passed the posted expiration date, or they had a surplus of it in store. Since its inception in 2017, the Produce Rescue Center has rescued over 16 million pounds of produce from the landfill.

"Any of that food that that we can't consume, we will take to Living Earth and put it to compost, or to the pig farmers so that they can feed their animals with it," said Kristine Marlow, President and CEO of the Montgomery County Food Bank.


————————————————————————————————————
Is it better to donate food items, or donate monetarily?

The food bank has buying power; with $1 they can buy 5 meals. Overall, monetary donations provide more because their organization is able to buy more for less. Though there are circumstances where food shortages prevent them from buying - in those times it's best to donate what you already have.

Of course, donating time is another needed and helpful way to give back.
Click here for further volunteer info!

MC Food Bank programs to support:

Partner Pantries
MC Food Bank proudly fill the pantries of more than 50 partner agencies in Montgomery County with both grocery product and non-food items. Partner Pantries are two thirds of their distribution and this allows them to support homeless families and teens, youth aged out of foster care, emergency shelter for teens, low income after school care snacks, treatment centers, battered women's shelter, Harvey victims, and a pending partnership assisting young trafficking victims.

Mobile Markets
Mobile Markets provide their clients with groceries at pop-up onsite events reaching up to 150-200 families in rural food desert areas and after work hours. Boxes of fresh meat, produce, and dry goods are given onsite.

Senior Distributions
Within just a couple decades, older people are projected to outnumber children for the first time in U.S. history. With that comes more seniors facing hunger. In response, MC Food Bank delivers fresh nutritious groceries directly to seniors at nine different locations in Montgomery County, most being senior low-income apartment complexes. Also, they reach homebound seniors with grocery bags of non-perishable goods delivered weekly through a partnership with Meals on Wheels.

School Distributions
Did you know that one in four children are food insecure in Montgomery County? The food bank works with our community school districts to provide nutritious kid-friendly food during weekends for children who are at-risk of hunger via school pantries and their Backpack Buddy program.

Nutritional Education
To help their clients know how to prepare their food into healthy options, classes in nutrition are offered to low-income adults and children at locations throughout their service area. Courses cover a variety of topics, including the basics of good nutrition, how to shop for groceries on a budget, and how to prepare fresh produce and other healthy foods as economically as possible. Courses can be offered as one-time events or as a series, which can offer rewards to participants for completing all classes.

Green Initiatives
They are working to increase their produce distribution in the Produce Rescue Center, but they can't do it alone! As with most of their efforts, they rely heavily on the help of their volunteers.

Visit the How to Help section on their website!