/

/

St. Luke's Health Gives the Gift of Humankindness to Front-Line and Essential Workers
St. Luke's Health Gives the Gift of Humankindness to Front-Line and Essential Workers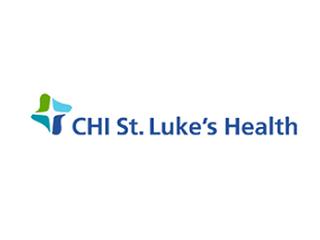 THE WOODLANDS, TX – St. Luke's Health teamed up with students from St. Anthony of Padua Catholic School to design a special face mask for essential and front-line workers in The Woodlands area. The masks were donated as a gesture of gratitude for their continued resilience amid the COVID-19 pandemic and to spread humankindness in the community.

This gesture is an extension of St. Luke's Health's new Hello humankindness movement that is grounded in the belief that while medicine has the ability to cure, shared humanity and human connection has the power to heal – body, mind and spirit. This philosophy is a continuation of St. Luke's Health's longstanding practice to care for each patient with kindness, empathy and respect, in addition to providing world-class medical and academic excellence to the community.

"We believe that humankindness can change not just health care but the world in which we live," said Jim Parisi, north market president of St. Luke's Health. "We're inspired every day by the ongoing efforts of those who are caring for our communities and wanted to share something with them that exemplifies just how powerful an act of kindness can be."

The masks feature a unique design inspired by fifth-grade student Isabella. The drawing was part of a classroom assignment at St. Anthony of Padua Catholic School, where students were asked to draw what kindness means to them. Isabella's drawing of bright stars and the words, "be kind," inspired the final mask design.

"We teach our students to be kind and respectful toward their peers, hoping they will emulate that kindness outside of the classroom," said Veronica Tucker, principal of St. Anthony of Padua Catholic School. "Isabella's drawing featured a clear call to action that we often overlook, and we hope her words will inspire others to spread kindness – something so many of us could use right now."

Parisi, along with Isabella and her parents, unveiled the mask design to a group of front-line workers at The WoodlandsFire Station 6. Several thousand masks featuring Isabella's "be kind" message are being distributed to police officers, firefighters, teachers, hospital caregivers, grocery store workers and community volunteers as gesture of gratitude for their continued community support and dedication throughout the pandemic.

Learn more about St. Luke's Health's healing mission at StLukesHealth.org/humankindness.