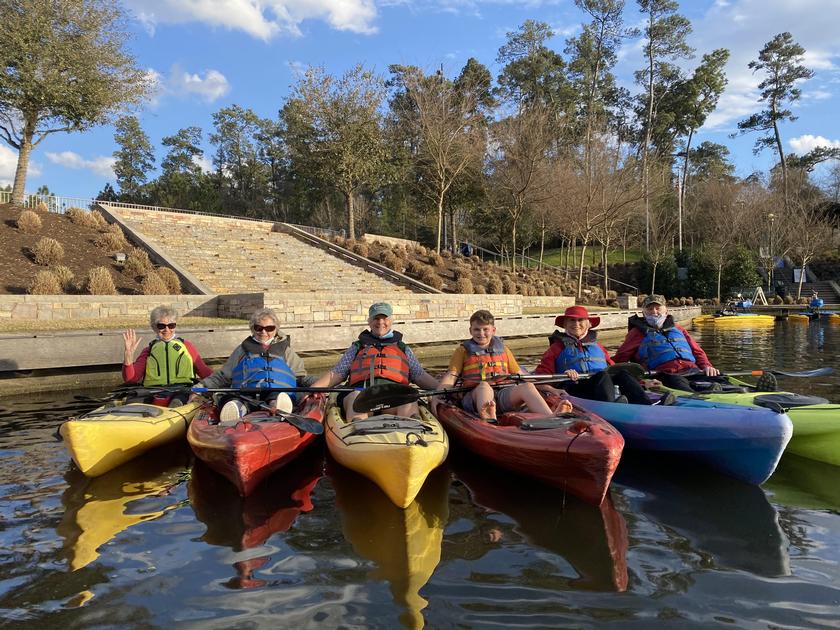 THE WOODLANDS, TX — "Whether you want to relax on the water or go out on an active adventure, Riva Row Boat House has something for everyone," said Chris Nunes, CPRE, Director of Parks and Recreation for The Woodlands Township.

Riva Row Boat House offers a wide variety of watercraft options, from single kayaks to water bikes, all of which can be found at this link.


Q&A with Chris Nunes, CPRE, Director of Parks and Recreation for The Woodlands Township:
- What should someone expect when they rent from Riva Row Boat House?
Riva Row and Lakes Edge Boat Houses are programs of The Woodlands Township's Parks and Recreation Department. Visitors should expect friendly, helpful staff and well-maintained watercraft for an exciting water-based adventure! Lifejackets and paddles are provided for all rentals; an easy-to-use website helps with the booking and waiver process; and with eight different types of vessels offered for rental by the hour, there really is something for everyone! 
- Where can guests take the rentals, as in how far out on the water?
Swan pedal boats operate on the upper section of The Woodlands Waterway, and users can pedal from Town Green Park all the way to the edge of Lake Robbins. All other vessels are located on the lower section of the Waterway and can be taken out to explore all parts of Lake Woodlands. Most people find that it takes about a 20-minute paddle to reach the lake from Riva Row, the main location with the most variety of rental options, or they can start out on the lake from the smaller Lakes Edge Boat House. 
- Which rental items are the most popular?
The boat house opened in 2009 with only single and tandem (double) kayaks, and these two remain the most popular rental options – and the largest portion of the rental fleet. Pedal kayaks, added last year, and the swan boats are also in high demand. 
- Which rentals do you recommend for families with children?
How adventurous are you feeling? Families looking for a calmer, simpler trip might prefer the swan pedal boats – which seat up to four (4) people with a max weight limit of 700 lbs. For larger families and more curious groups, we would recommend getting tandem kayaks to go out on Lake Woodlands as a family. Children under 42" tall can sit on an adult's lap as a third rider. Children taller than 42' will need their own seat in the kayak.  
- What safety measures are in place?
Lifejackets are provided and required to be worn at all times while on the boats. All boats, lifejackets, paddles, and high-touch areas are sanitized daily and as needed. 
- How far in advance should people book a rental?
Walk-ups are always welcome as availability allows. But weekends during the summer are extremely busy from open to close and reservations are strongly recommended prior to the start of the weekend. Weekdays after 5 p.m. tend to be similar. In general, unless it is a holiday weekend or you have a very large group (need more than 10 boats), there is no need to make a reservation more than a week in advance. Everything can be done online at 
www.rivarowboathouse.com
. 
- Do you have any sort of summer deals?
Periodic discounts may be approved for specific future dates, but at this time the only deals available include $5 off for each boat when renting a minimum of 11 boats at a time (i.e. corporate or group outings) on weekdays; those interested in this deal should call to book at 281-210-3965 or email boathouse@thewoodlandstownship-tx.gov.  
- Are there any summer events you'd like to mention?
Riva Row Boat House and Lakes Edge Boat House will be open regular hours (9 a.m. to 8 p.m., last boat out at 7 p.m.) for ALL summer holidays. Follow us at 
www.facebook.com/rivarowboathouse
 or Instagram "Riva Row Boat House" to stay up to date on special offers and current promotions.
Explore their website
for details and try something new today!