/

/

The Woodlands Township Board holds meeting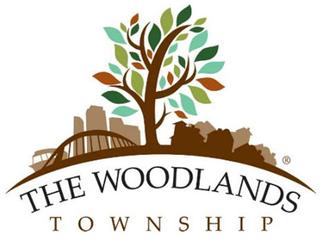 THE WOODLANDS, TX -- The Woodlands Township Board of Directors held its regular meeting on Thursday, June 17, 2021 at The Woodlands Township Town Hall, 2801 Technology Forest Boulevard in The Woodlands, Texas.

Before addressing regular business items, the Board of Directors issued a proclamation.

In support of the National Recreation and Parks Association and The Woodlands Township's 150 parks, 14 pools, 220+ miles of pathway, countless greenbelts, two recreation centers, two Boat Houses and an Adventure Course, the Board of Directors proclaimed July as Parks and Recreation Month in The Woodlands, Texas.

The Board of Directors took the following actions on the Consent Agenda:

• Received Administrative Reports from Township departments.

• Approved an agreement for Trolley Heavy-Duty Towing Services.

• Approved the Federal Transit Authority required annual review for The Woodlands Township's Public Transportation Agency Safety Plan.

• Adopted Resolution No. 012-21, nominating Peggy Hausman as the Special District Candidate for the Montgomery Central Appraisal District Board election.

The Board of Directors discussed the following matters on the Regular Agenda:

• Took no action on Incorporation Planning Study matters.

• Received a briefing on emergency preparedness from Fire Chief Palmer Buck.

Please stay connected to The Woodlands Township through many communications channels. Learn more and sign up at www.thewoodlandstownship-tx.gov/stayinformed. Follow the Township's official Facebook page at https://www.facebook.com/thewoodlandstownship.

For more information on The Woodlands Township, or to view the meeting in its entirety, please visit www.thewoodlandstownship-tx.gov, or call 281-210-3800.