/

/

Rep Toth Introduces Bill To Audit 2020 Election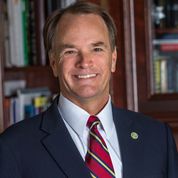 AUSTIN, TX -- Monday morning, State Representative Steve Toth (R-The Woodlands) announced that he had filed House Bill 241 to initiate a forensic audit of the 2020 general election. The Texas Voter Confidence Act authorizes the Governor, Lieutenant Governor, and Speaker of the House to select an independent third party to conduct the election audit. The forensic audit would focus on the votes cast in the 13 most populous counties in Texas, which include both Republican and Democrat strongholds.

'We need a forensic audit to uncover all the voter fraud,' said Rep. Toth. 'Prior to the special session, I met with constituents across District 15 in South Montgomery County. The Texas Voter Confidence Act is a product of those meetings and a direct request from the voters who sent me to Austin. Texans want to know more about the claims of voter fraud and deserve to have confidence in their elections. The Office of the Attorney General has prosecuted over 500 election fraud cases and is investigating 400 more. Voters want to know that their legal vote counts and matters.'

Rep Toth's legislation directs the audit to begin by November 1, 2021, and be completed by February 1, 2022.

'Representative Toth's proposed bill is timely and necessary with a view to exposing any instances of fraud during the 2020 election and reassuring Texas voters that their votes were accurately counted,' said Mark J. Keough, County Judge for Montgomery County. 'I fully support passage of this bill and look forward to the results of the audit.'

Steve Toth is a small business owner representing South Montgomery County in the Texas House of Representatives. Representative Toth is a proven fiscal conservative serving on the powerful Appropriations Committee. He has been a contributor on CNN, Fox News, Fox Business News, Newsmax, OAN, Real America's Voice, and KTRH.