/

/

Waste Connections Reports Reduction In Emissions And Progress Towards All ESG Targets In 2021 Sustainability Report
Waste Connections Reports Reduction In Emissions And Progress Towards All ESG Targets In 2021 Sustainability Report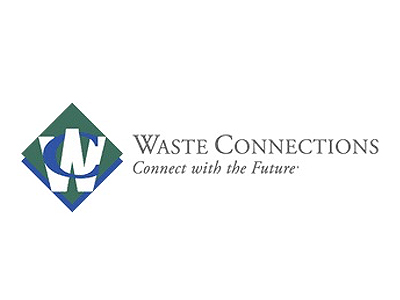 TORONTO, CA -- Waste Connections, Inc. (TSX/NYSE: WCN) ('Waste Connections' or the 'Company') today announced the release of its 2021 Sustainability Report demonstrating progress towards all of its long-term, aspirational sustainability targets, as well as an 8% reduction in operational greenhouse gas emissions. The updated report also provides expanded disclosure illustrating the Company's commitment to environmental stewardship, the health, welfare and development of its employees, and the support of its local communities.

'We are proud of our efforts in 2020, which resulted in considerable progress towards our sustainability objectives. The strong environmental, social and governance-related foundation we have established allowed us to show year-over-year improvement in all seven of our ESG targets in 2020,' said Worthing F. Jackman, President and Chief Executive Officer. 'Moreover, we are well-positioned for the achievement of our targets as we continue to invest in technologies and innovations that advance these priorities and drive value creation for our stakeholders.'

Highlights of the 2021 Sustainability Report include:

• Reduction of Emissions and Improved Net Negative Carbon Footprint: Internally generated offsets from our services exceeded our Scope 1 and 2 emissions resulting in the avoidance of over 3.2 times the emissions generated from our operations in 2020, an improvement from prior year levels, primarily due to an 8% year-over-year reduction in operational greenhouse gas emissions.

• Increased Biogas Recovery: An increase of 1.9 billion standard cubic feet in beneficially used landfill gas, plus progress towards development of additional renewable natural gas (RNG) facilities.

• Increased Resources Recovered: A 5% increase in recycled tons processed, plus continued investment in recycling, including the introduction of robotics at seven facilities and progress towards development of greenfield recycling facilities.

• Increased On-Site Leachate Treatment: A 13% increase in on-site leachate treatment to 37.6% of total leachate generation, with additional internal capacity under construction.

• Improved Safety and Employee Engagement: A 12% reduction in overall safety incidents, with over 60% of operating locations either posting zero incidents or driving year-over-year improvements; an 18% reduction in voluntary turnover; and continuous improvement in employee engagement as measured by score improvement on our annual Servant Leadership survey.

• $40 Million in COVID-19-Related Employee and Community Support: Continued employee support in 2021 bringing total outlays since onset of the COVID-19 pandemic to over $40 million, primarily directed to discretionary supplemental pay for frontline employees, along with an increased minimum wage target of $15/hour in 2020, and expanded benefits. Elevated levels of community support persist through charitable contributions to assist food banks, families at risk, and organizations with a focus on addressing racial inequities at the local and national level.

The Waste Connections 2021 Sustainability Report is available at www.wasteconnections.com/sustainability.