/

/

The Woodlands Township encourages residents to participate in TxDOT virtual public meeting
The Woodlands Township encourages residents to participate in TxDOT virtual public meeting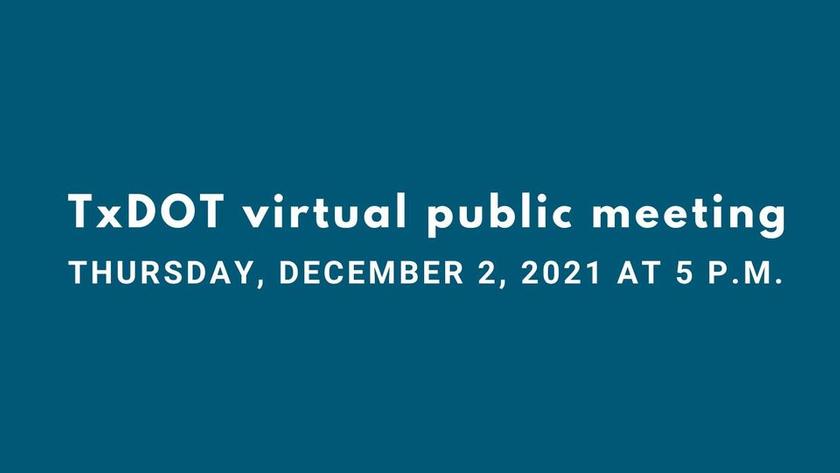 THE WOODLANDS, TX -- The Woodlands Township encourages residents to attend and give input during the upcoming meetings to be hosted by TxDOT regarding potential changes along FM 1488.

The Texas Department of Transportation is proposing construction projects along FM 1488 from I-45 to Mostyn Dr, west of Magnolia. The project would replace the continuous center turn lane with a raised concrete median and add numerous median breaks with left-turn lands in both directions. The project also proposes to widen the north side of FM1488 between SH 242 and Kuykendahl.

The virtual hearing on Thursday, December 2, 2021, at 5 p.m. will consist of a pre-recorded video presentation and will include both audio and visual components. To log onto the virtual public meeting, please visit www.txdot.gov and type "FM 1488 from I-45" in the search box at the top-right corner of the webpage. Please note, the presentation will not be available online until the meeting time of 5 p.m. on December 2, 2021.

Additionally, TxDOT is providing an in-person option on Tuesday, December 7, 2021, from 3 to 7 p.m. at the KC Event Center, 2655 FM 1488, Conroe, TX 77384. In-person attendees will be able to view the same presentation delivered in the online public meeting, review hard copies of project materials, ask questions of TxDOT staff and/or consultants in a socially-distanced manner, and leave written comments.

To read the complete public notice from TxDOT, please click here.

For more information about The Woodlands Township, please call 281-210-3800 or visit www.thewoodlandstownship-tx.gov.