/

/

Seventh Annual Pumpkin Shoot Raises Funds to Feed Seniors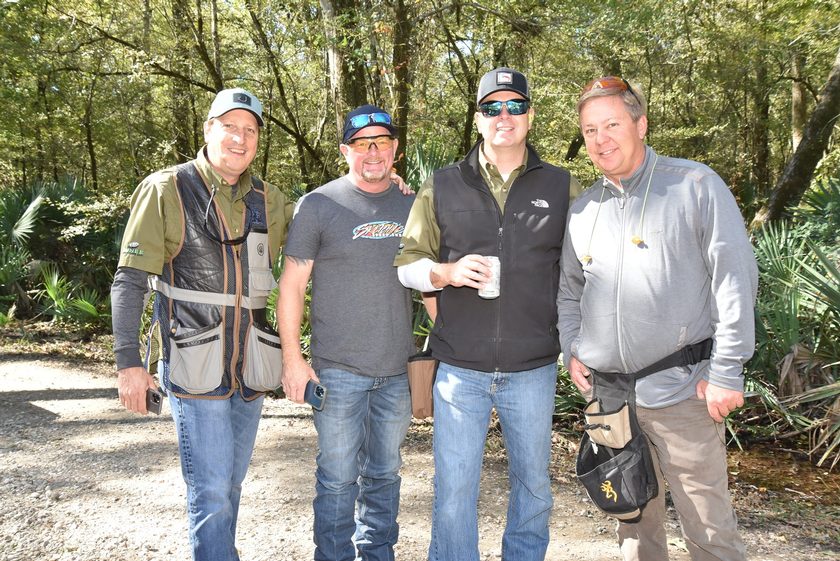 CONROE, TX -- The 7th Annual Great Pumpkin Shoot, with Meals on Wheels Montgomery County (MOWMC) was able to secure funds to provide 22,000 meals to homebound local seniors! That is 45% over last year!!!

"We could not have had this successful of an event without the generosity of our sponsors and the devoted time from so many volunteers, stated Carrie Watkins, coordinator of the event and Strategic Manager for Meals on Wheels Montgomery County. MOW received countless comments about how much fun everyone had! Everything came together without a snag, and we are already looking forward to next year!"

Congratulations to the top winning shooters on the Gold Course, Team Dude – Brian Richardson, David Alexander, Darin Freshour, and Brian Gremminger. First place honors on the Black Course were team Planet Ford- Shawn Burns, Matt Seymour, Matthew Seymour, and Cole Seymour. This year there was a record 45 teams contributing to feeding homebound seniors.

SWBC Mortgage has been the Presenting Sponsor since the inception of the event. Other sponsors include Other sponsors include B Sloan Law, Teligistics, Insperity, Woodforest National Bank, Caliber Solutions, Caldwell Companies, Planet Ford -Spring, The Howard Hughes Corporation, Entergy, Strike, LLC, Exloc Instruments, Western Midstream, #LiveLikeJack, Cowboy Kia, Randy and Denise Essenberg, Haynie & Co, Underwater Technology Services, Hoover Real Estate, Fair Claims Roofing & Construction, and others.

MOWMC provides more than just a meal to homebound seniors. Volunteers provide a friendly face and a social visit as well as a safety check. These visits play a critical role in preventing depression and other health issues associated with isolation. Seniors look forward to their meal delivery which brings conversation and much-needed connection.

Since 1973, MOWMC has had a successful track record of delivering meals to local homebound seniors, delivering 31,000 meals monthly. Volunteers deliver meals along 90 routes throughout the 1,000 square miles of Montgomery County. Additionally, MOWMC's curb-to-curb transportation service provides more than 17,000 rides to the disabled and seniors annually. With a mission to foster independence and maintain the dignity of each homebound senior by providing nutritious meals, transportation, and caring connections, MOWMC can always use additional volunteers and donations. More information about Meals on Wheels Montgomery County can be found at www.mowmc.org or on the Facebook page: www.Facebook.com/MealsonWheelsMC

Volunteers are always needed to help with delivering meals, events, prepare mailings, and assist with program needs. Start a food drive, decorate breakfast bags, create personalized birthday cards, or host an office workday at the Meals on Wheels office. Email Carrie Hymen at carrie@mowmc.org or view www.mowmc.org/volunteer/ for details.