/

/

YMCA Of Greater Houston Hires Luke Dooley As Executive Director Of Camp Cullen
YMCA Of Greater Houston Hires Luke Dooley As Executive Director Of Camp Cullen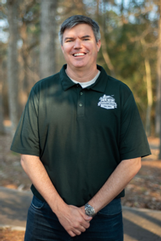 HOUSTON, TX -- The YMCA of Greater Houston is pleased to welcome Luke Dooley as the new Executive Director of Camp Cullen, a 500-acre community-focused summer camp along the shores of Lake Livingston. Dooley is Trinity-based and has worked with the YMCA since 2006. He brings 16 years of experience leading summer camps to Camp Cullen programming, including prominent roles such as Associate Executive Director of YMCA Camp Chandler in Alabama and Executive Camp Director of YMCA Camp Kirkwood in North Carolina.
Dooley to expand and elevate the Camp Cullen overnight summer camp experience
"I am very excited and honored to join the esteemed team at Camp Cullen and create the best summer experience possible for our campers. We have lots of plans for the future and ideas on how to expand the current program," states Luke Dooley, Executive Director of YMCA Camp Cullen. "I want to ensure our camp is full all summer long. We have lots of activities planned and I am especially excited about the enhanced teen leadership program. The staff at Camp Cullen is extremely dedicated and it is really encouraging to see a camp with so much support from the community."
As part of Dooley's vision for the future of the program, he hopes to create a new day camp initiative during the summer months to serve children in the community who might not be ready for an overnight camp experience. During the off-season months, he aims to continue using the site for outdoor education such as science-based field trips, team bonding retreats for local businesses and organizations and tent camping sites for families. Additionally, Dooley anticipates expanding the equestrian program to offer year-round lessons and trail rides.
The programming at Camp Cullen is tailor-made for campers to choose their own activities based around their interests and the YMCA's five core values – respect, responsibility, honesty, caring and faith. They have the opportunity to participate in new early morning and late-night activities such as horseback riding, geology, water-skiing and astronomy. The expansion of activities allows campers to experience nature up-close and gain independence during their time at camp. An expanded health center and new camp store will be fully operational before the summer.
The expanded teen leadership camp invites campers ages 16-17 who are interested in becoming a camp counselor to a two-week leadership development program. Here, campers have the chance to improve and showcase their leadership skills. At the end of the program, participants who display emotional maturity and embrace the core values of the YMCA will be invited to join the staff as a junior counselor. Camp Cullen is looking to hire for all staff positions including lifeguards and counselors ages 18 and up.
Also new this year, families of Camp Cullen are encouraged to host home shows and invite those who show an interest in Camp Cullen and are looking to learn more about the program. A camp representative will speak to these families and those in attendance will receive a discount to attend camp.
Luke Dooley is dedicated to creating a welcoming environment for both campers and families, making Camp Cullen a great opportunity for children ages 7-17 to escape, experience and enjoy nature up-close. The camp will follow all health guidelines to provide a safe, clean environment for campers. Camp Cullen respects all food allergies and dietary concerns to accommodate each campers' needs. Located east of Trinity, TX along Lake Livingston, the property features climate-controlled cabins with individual bathroom and shower facilities.
As another summer approaches, Camp Cullen remains dedicated to allowing children to discover new talents and strengths, experience nature and thrive in value-based programming. Registration for all summer programs at YMCA Camp Cullen can be found at www.ymcacampcullen.org.
For more information or to join the YMCA in making an impact in communities across the Houston area, please visit www.ymcahouston.org or follow the organization on Facebook @YMCAHouston and Instagram @YMCAHouston.