/

/

A (literal) groundbreaking way to raise funds and awareness for a worthy cause
A (literal) groundbreaking way to raise funds and awareness for a worthy cause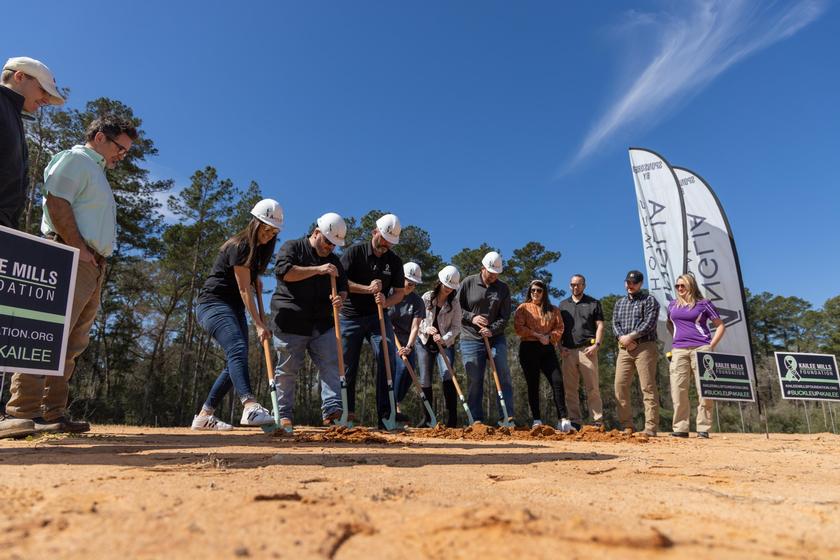 THE WOODLANDS, TX – The Kailee Mills Foundation and Anglia Homes celebrated a groundbreaking ceremony recently as part of a new and unique seatbelt safety project.
Anglia Homes and the Kailee Mills Foundation break ground on a community-driven project
On the site of the groundbreaking will be constructed a new Anglia home in Audubon, a master-planned community in Magnolia. Anglia Homes will be donating the full sales price of the home to the Kailee Mills Foundation. The home will be auctioned off on October 28 of this year, which is the five-year anniversary of Kailee Mills' death.
The funds raised by this auction will help reduce fatalities and injuries on Texas roadways. Any registered and approved home buyers can participate.
"Since Kailee gained her angel wings, her family has made it their mission to protect other families from the pain of losing a loved one over not wearing a seatbelt," said Briana McCulloch, executive director of the Kailee Mills Foundation. Kailee's young life abruptly ended when she took off her seatbelt to take a backseat selfie with a friend.
The Kailee Mills Foundation's mission is to reduce fatality and injury resulting from non-seat belt use through awareness, education, and community involvement. In addition to its Seat Belt Safety Awareness program, they also provide individualized assistance to families who are experiencing loss and hardship from vehicle crashes, college scholarships, and support and appreciation for First Responders.
(Photo courtesy of the Kailee Mills Foundation)