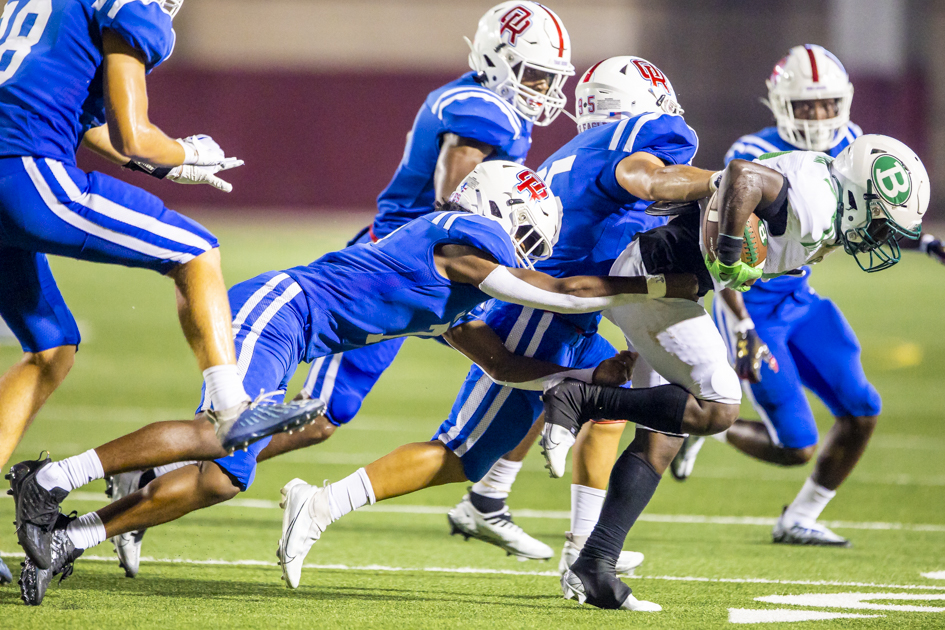 THE WOODLANDS, TX – Friday night at Woodforest Bank Stadium, the Oak Ridge War Eagles hosted the Brenham Cubs in their non-district opener. Senior QB Steve Smedley would start and try to guide the War Eagles to a victory.


Oak Ridge warming up before facing Brenham!
Catch our live stream if your not in the stands!@oakridgefb @BrenhamFootball #txhsfb pic.twitter.com/M49R5z9H3o

— Woodlands Online Sports (@WOLsports) August 27, 2022
In the first quarter Brenham would make quick work and get a field goal and touchdown run making the score 10-0. The center for the cubs would struggle getting the ball into the quarterbacks' hands multiple times resulting in huge loss of yards.
Although Brenham would struggle to keep the ball in the pocket, their special teams would recover the ball off of two onside kicks. This gave them the opportunity to snag another field goal making the score at the half 13-0.
As the second half began, Oak Ridge would come out with a stronger momentum. With an interception kickstarting the comeback, the War Eagle defense shut down the Cubs offense. Frankie Arthur would have a couple of runs to put points on the board while Smedley connect on a couple of throws.
Oak Ridge got into the rhythm in the second half while Brenham went scoreless. The War Eagles would win the pre-season opener against the Cubs 23-13.
Oak Ridge takes the lead! @oakridgefb@BrenhamFootball #txhsfb

Q4
Oak Ridge - 20
Brenham - 13 pic.twitter.com/EXINS1Q3BQ

— Woodlands Online Sports (@WOLsports) August 27, 2022
It seemed like the War Eagles needed to shake off the rust from the offseason in the first half. They seemed lighter on their feet and more rhythmic as they moved up and down the field. Oak Ridge faces Stratford in their final pre-season game before districts.