/

/

Darrin Morris Band earns Texas music nomination, releases new single; to headline Mexico beach vacation
Darrin Morris Band earns Texas music nomination, releases new single; to headline Mexico beach vacation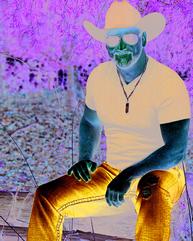 GILMER, TX -- Darrin Morris Band continues to crank out hit after hit in the Texas Music Scene. Their summertime song, "Weekend," is still on the Texas charts, as is their new single, "Like Whiskey." Add a Texas Country Music Association nomination for frontman Darrin Morris and the opportunity to headline an all-inclusive trip to Mexico, and you could say DMB has a lot to celebrate.

First – the new song. "Like Whiskey" is destined to become a signature tune for the guys. Morris' soulful and smooth-as-whiskey vocals pair perfectly with the melody and lyrics written by songwriters Brett Moody and Jeff Roe. The song metaphorically compares the love of a woman to the feeling you get when you sip top-shelf whiskey. "Love drunk dizzy, she's like whiskey," is a line you can't get out of your head. The song is currently in the 43rd spot on the Texas Country Music Chart and continues to climb.

It is no surprise that DMB's music and live shows continue to get the recognition of the music industry, peers and fans. The band's growing fan base has earned Morris a nomination for Male Artist of the Year at the 2022 Texas Country Music Awards, which will be held at Billy Bob's Texas in the Fort Worth Stockyards on Sunday, November 13, 2022. Morris took home the title last year and would love to do it again this year.

"I was so humbled and honored to have won Male Artist of the Year last year, and I am thrilled my fans voted and made me a finalist again this year. I am truly blessed with the best fans in the world," said Morris.

His loyal fans will soon have a unique, up-close-and-personal opportunity to hang out with their favorite singer and band on the seashores of Cancun, Mexico. Darrin Morris Band 'n Friends – Party on the Beach – Mexico is an all-inclusive, 5-day vacation scheduled for July 9-13, 2023. It includes a meet and greet, dinner and show, bonfires and music on the beach, and more. Country artist Will Carter is also part of the music lineup with other artists joining soon. Visit gottatravelnow.com to learn more about this trip and book your room before it sells out.


Visit darrinmorris.band to see when the guys will be playing near you.