/

/

Pre-Kindergarten Program at The Woodlands Children's Museum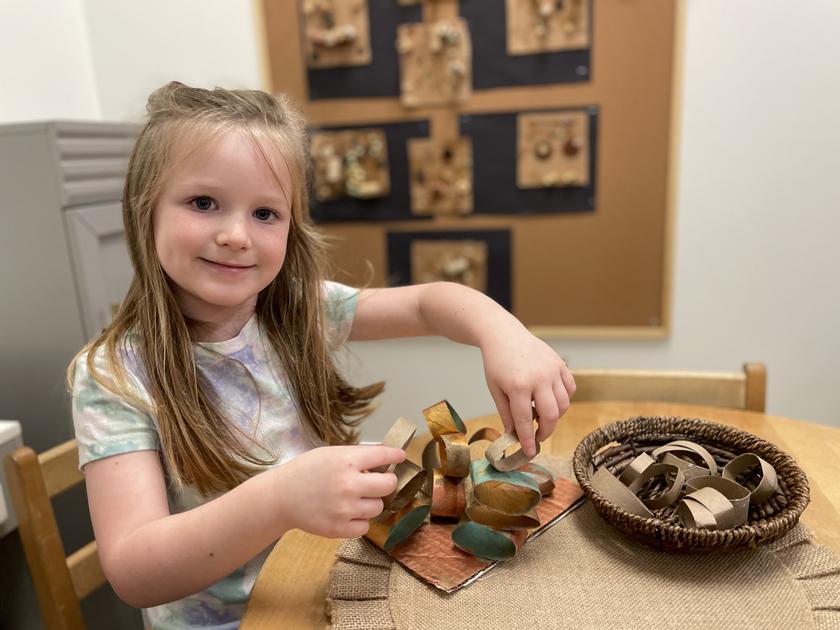 THE WOODLANDS, TX -- The Woodlands Children's Museum is excited to share the news of our preschool environment, The Wonderseum. Now, in its third year, this program is designed specifically for 4-year-olds and is truly a unique gem in The Woodlands community. The Wonderseum is a Pre-Kindergarten educational environment combined with all the opportunities the museum has to offer.

The Reggio Emilia inspired preschool environment focuses on natural materials and encourages children to collaborate in their own education and curriculum. Our goal is for a child to develop a love of learning and confidence in their own curiosity that will carry them through their entire education career. The curriculum is a balance of Pre-Kindergarten skills as well as following the children's own interests through open-ended, project based experiences.

In addition to their classroom environment, children have plenty of opportunities for hands-on learning within the museum. Children have special access to the museum's exhibits, to experience our floor programs like Shadow Puppet Theatre, create art projects in The Muse, and attend countless events like fire truck visits and animal encounters.

'Creating the Wonderseum experience is a natural progression of the workshops we have offered here at the museum for many years," stated Angela Colton, Executive Director of The Woodlands Children's Museum. "It is a unique opportunity to serve the 4-year-olds in this community year round and provide them with a learning environment inspired by the children and museum itself."

The classes run from 9:00am-2:00pm with a 3-day option on Monday, Wednesday and Friday or a 2-day option that runs on Tuesdays and Thursdays. Enrollment is now open for our Spring semester which runs January 11- May 12. Registration for the 2023-2024 school year will open in January. Additional information can be found at www.woodlandschildrensmuseum.org and by
following the museum on Facebook @TheWoodlandsChildrensMuseum and on Instagram and Twitter @TheWoodlandsCM. The Woodlands Children's Museum is located in the Panther Creek Village Center at 4775 W. Panther Creek Drive, The Woodlands, Texas 77381.