HS Boys Basketball Playoffs: Cypress Falls Ends College Park's Season in Area Round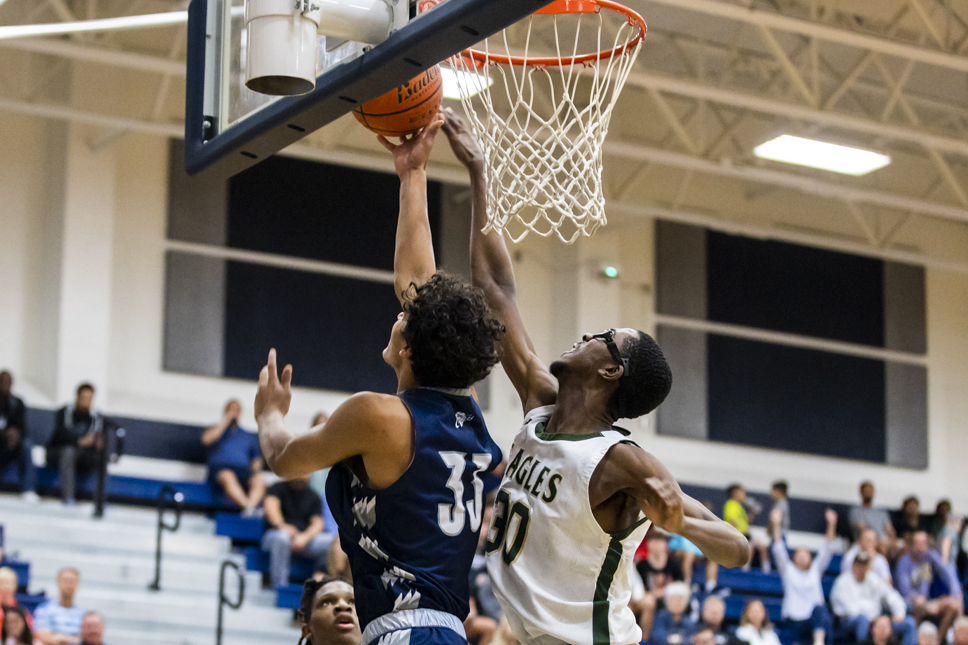 TOMBALL, TX -- The College Park Cavaliers and the Cypress Falls Eagles faced each other in the Area Round of the UIL State Championship on Friday night. The stands were packed and the tension was high as the teams came out before tipoff. Cy Falls is coming off a 53-32 win over Klein while College Park defeated Nimitz in a thrilling 67-66 win.

In the first half Cy Falls dominated the paint and forced many bad looks for the Cavaliers. College Park also struggled to get buckets in as it seemed like there was a lid on the basket. Cy Falls was able to keep College Park to just three points in the first and five points in the second.

With their dominate defense, Cy Falls closed down the passing lanes and destroyed anyone trying to cut through to the paint. College Park found success a couple of times and also from the line. By the half, Cy Falls was up 28-8.


Cy Falls flexing their dominate defense in the first half. @cp_hoops @CyFallsHoops

Halftime
College Park - 8
Cy Falls - 28 pic.twitter.com/POqHYK9K7l

— Woodlands Online Sports (@WOLsports) February 25, 2023
College Park regrouped in the second half and started to make buckets against the aggressive Cy Falls defense. Drake Kelley was able to post up seven points for the Cavaliers while Joseph Tugler also posted seven points but for Cy Falls.
The 6'8' forward from Cy Falls, Brayden Young, would shut down the offensive attacks in the fourth quarter while also posting seven of the 14 points scored. Cy Falls would ultimately defeat College Park 58-38 and will move on to the regional quarterfinals.
Cy Falls defeats College Park and moves on to the Regional Quarterfinals. @cp_hoops @CyFallsHoops

Final
College Park - 38
Cy Falls - 58 pic.twitter.com/89EzTfKcsM

— Woodlands Online Sports (@WOLsports) February 25, 2023