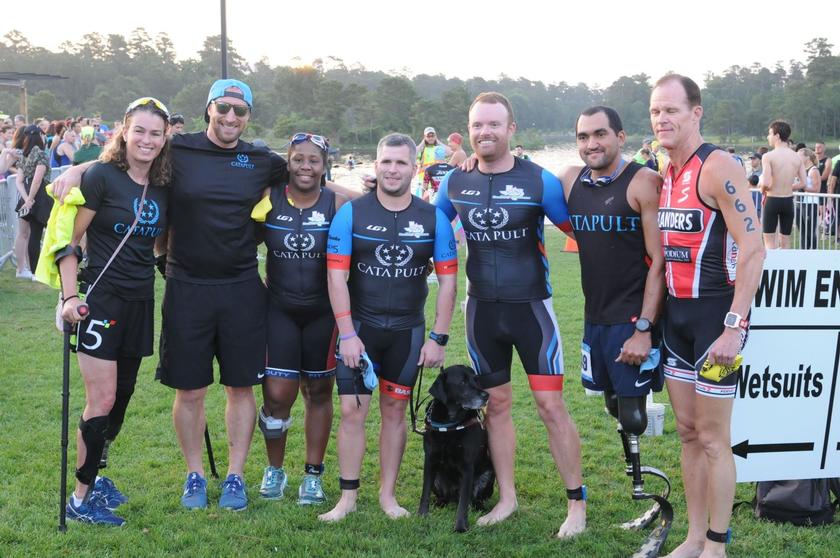 THE WOODLANDS, TX – The Woodlands is world-recognized as a center for the arts, business, healthcare, and community; what's becoming readily apparent is that it has become a significant presence in the sports world, too.
IRONMAN and the Chevron Classic may be over, but Insperity and the TRI are looming large
Area residents can attest that this month has been one for the sports almanacs, with the annual IRONMAN Texas triathlon – which brought in nearly 3,000 athletes and countless out-of-area spectators, closing our roads in the process – and the Chevron Classic Golf Tournament – an LPGA juggernaut – just having been completed. Before Woodlanders can catch their breath, however, the sporting events aren't quite over yet.
Going on right now is the annual Insperity Invitational Golf Tournament, presented by UnitedHealthcare and celebrating 20 years of legendary golf through April 30 at The Woodlands Country Club Tournament Course. The Invitational is an annual PGA Tour Champions event featuring the world's premier golfers aged 50 and older. Past champions include Steven Alker, Mike Weir, Scott McCarron, John Daly, Ian Woosnam, Esteban Toledo, Fred Funk, Brad Faxon, Fred Couples, John Cook, 4-time winner Bernhard Langer, Mark McNulty, Jay Haas, and Larry Nelson.
While traffic in the area of Six Pines to Grogan's Mill all along South Milbend might be heavier than usual (and good luck immediately finding a parking space), the roads in The Woodlands outside the area are unaffected by the event. In fact, single tickets as well as ticket packages are available, including the Champions Club, an exclusive air-conditioned tent located on the 18th green. It offers both indoor and outdoor covered seating along with lunch buffet, afternoon hors d'oeuvres, and a full bar service Friday through Sunday. To secure your top-tier seating at this august event, click this link:
https://mcusercontent.com/cc501e61dd67563347d583f88/files/2653363a-a385-21a1-6fbf-5e29f4b44912/insperity_Member_Minute.pdf
.
Enjoy driving around the Township this weekend, because the next Saturday, May 6, we'll be playing host to another triathlon: The Woodforest Bank TRI - The Woodlands. This is one of the premier multi-sport events in the region, offering a beginner-friendly atmosphere, first-rate race management, and scenic courses. Produced by The Woodlands Township Parks and Recreation Department, the Woodforest Bank TRI is a USA Triathlon (USAT) sanctioned event, and served as the Texas State Triathlon Championship in 2017.
Roads affected for this event will include partial closures of Lake Woodlands Drive, Gosling Road, Research Forest Drive, Grogan's Mill Road, Woodlands Parkway, and Cochran's Crossing Drive. Woodlands Online will have traffic updates the night before and the day of the event, so that you can plan your outdoor excursion routes accordingly.
[Photo courtesy of The Woodlands Township]