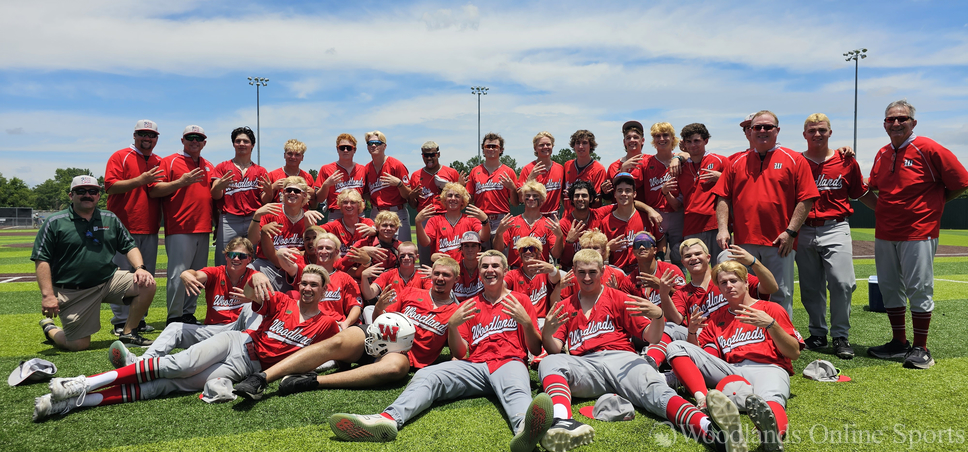 TOMBALL, TX -- The Woodlands met Tomball for the last time on Saturday at Tomball Memorial High School to close out the Regional Quarterfinals. Tomball tied up the series on Friday which forced a game 3 against The Woodlands.

Both teams would go into their bullpen to bring in pitchers which made the game a pitcher's and defensive battle. With bases loaded early for Tomball, Nolan Roycraft would sharpen his pitch and retire the side before any runner could pass home plate.

It wouldn't be until the fifth inning where some offensive action would happen. Carson Kimball would get a single and bring a runner in to make the defensive game 1-0. With the momentum shifted in favor of The Woodlands, Tomball would struggle to get things going before the inning was over.

The Woodlands would seize their opportunity in the sixth and light up the outfield. Starting off with Andrew Goin, The Woodlands would kick off their rally with a single rbi and make the game 2-0.

The Woodlands would also load up the bases while Tomball struggled on the mound as a batter was walked and a wild pitch hits the fence behind the catcher to bring in two more runs.

Logan Ellefson, Bryce Graves, Tyler Howard, and Carson Kimball would all get hits off the multiple Tomball pitchers and bring runners in to give The Woodlands a huge 9-0 lead. Before the inning was over, Tomball would make a small chip at The Woodlands lead as Josh Olivo would get a single rbi to prevent a shutout.

Ron Eastman and The Woodlands baseball team would win game 3 and move on to the Regional Semifinals against Rockwall next week.


The Woodlands takes down Tomball in game 3 of the Regional Quarterfinal!! pic.twitter.com/bD5ms2EA9b

— Woodlands Online Sports (@WOLsports) May 20, 2023
"Win or lose game 2, you got to come back and win game 3," said head coach Eastman. "I couldn't be more pleased and proud and happy for these guys to advance to the next round."