HS Baseball Playoffs: The Woodland's Season Ends in Regional Finals Against Cy Woods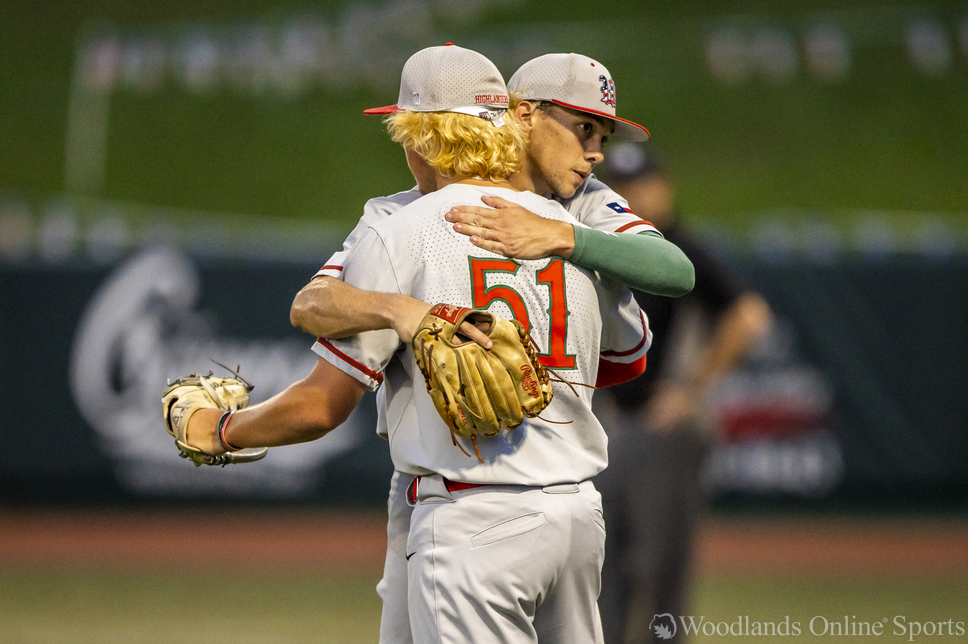 HUNTSVILLE, TX -- In front of yet another sold out crowed, The Woodlands and Cy Woods faced each other in the Regional Finals at Sam Houston State University's Don Sanders Stadium on Friday night. Cy Woods took the first game 5-4 in a thrilling matchup on Thursday night.

With Brayden Sharp on the mound, The Woodlands looked to start off strong on defense against a strong hitting team. In the first couple of innings, bats were making contact but neither team could take advantage of runners on base.

The bottom of the third changed the tempo of the game as Brady Sullivan hit a single to drive one in giving Cy Woods the lead and momentum.

From then on it was all Cy Woods, as they would put another two points on the board in the very next inning.

It wasn't until the sixth that The Woodlands would struggle on defense. The Woodlands would load the bases and walk the next batter giving Cy Woods a 5-0 lead. From there the defense would struggle at second base to get an out and as a result two more runs would cross the plate.

Before the inning was over Sullivan would once again drive one in giving Cy Woods a commanding 8-0 lead.

This would be the end result of the game as Cy Woods would move on to the State Semifinals against Westlake. The Woodland's season would end but not without some massive victories along the way.

Not only being district champs, The Woodlands faced some tough competition along the way in the playoffs. Starting with MacArthur and Klein Collins, which they defeated in just two games, The Woodlands also matched up against the team that knocked them out of the playoffs last season.

Rockwall would give them a tough time but, in the end, they would move on to the Regional Finals.

Although senior heavy, The Woodlands is optimistic in next season's outcome.