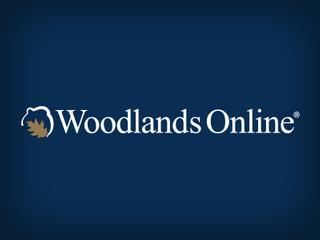 THE WOODLANDS, TX – As our Monday progresses, we'll continue to handle off-and-on-again thunderstorms, which will remain pretty isolated throughout The Woodlands area until tomorrow evening or later. One particular surge may hit us around quitting time, so be careful on the roads. Cloud coverage, winds, humidity, and pressure will all remain high for a while. We have, however, already hit our high of 89 – which felt like 93 with the heat index – and are rapidly seeing temperatures drop down until they settle in the mid 60s overnight.
Not too hot, not too dry, not too wet this week
The chances of Tuesday thunderstorms will be greatest in the evening, as the peaked-out pressure starts to drop. The Tuesday high will only be around 85, bumped up a couple of degrees due to the humidity, and right around the time the mercury turns in the other direction, the chances of thunderstorms will spike.
On Wednesday, the chance of precipitation will be greatly diminished, but the clouds will nonetheless increase, resulting in officially partly cloudy skies. Some warmth will be trapped beneath them, bringing our temperature to nearly 90. Fortunately, the overnight lows will again by in the 60s for nighttime relief from the heat and humidity.
It will be more of the same on Thursday; a high of around 90 with moderate winds and mostly sunny skies, this time with a next-to-nothing chance of thunder and lightning. It'll be the first night this week, however, where the low won't quite make it down into the 60s.
Friday will be the warmest day yet this week, getting all the way up to 95 for the high and an additional humidity factor that will make it feel like 99. Wear the SPF outdoors because there will be far fewer clouds, and this day marks the onset of a warming trend that'll get a lot more warmer soon enough…
Stay tuned on Friday as we bring you Woodlands Weekend Weather.