/

/

H-E-B Houston Executive Armando Perez Serving as United Way of Greater Houston Annual Campaign Chair
H-E-B Houston Executive Armando Perez Serving as United Way of Greater Houston Annual Campaign Chair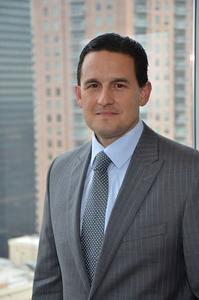 HOUSTON, TX -- United Way of Greater Houston announces that Armando Perez, executive vice president for H-E-B Houston, is serving as chair of the 2023-24 annual community campaign, which kicked off this month and continues through March 31, 2024. In this role, Perez will connect with philanthropists and potential donors at corporations and organizations across the community, sharing the impact of United Way's work in Greater Houston and working to expand the organization's base of support. Funds raised enable United Way of Greater Houston to connect more people to possibility, helping them find their pathway to financial stability.
Veteran executive adds efforts to engage area retailers and restaurants this year
Bringing his highly successful retail background to this year's campaign, Perez is helping United Way introduce something new this year – partnerships with local retailers and restaurants across Greater Houston to help spread awareness about United Way and encourage donations from their patrons. This new campaign initiative, called "Making Your Mark," is in addition to the workplace campaigns that take place across Houston annually at hundreds of corporations and organizations as a key component of United Way's annual campaign. The goal of adding retailers and restaurants to the campaign with efforts such as point-of-sale donation drives, benefit events and other promotions is to create greater visibility for United Way and attract more grassroots support from individuals who may not currently be donors.
"Armando continues to break new ground as an outstanding volunteer leader for United Way," says Amanda McMillian, president and CEO of United Way of Greater Houston. "We are so fortunate to have him leading this year's campaign. His leadership has helped our United Way grow and evolve for the better in so many ways and this new campaign initiative is yet another example."
The "Making Your Mark" campaign effort will kick off in late October, with various businesses participating through November 2023. Perez enlisted H-E-B, a major United Way supporter, as the first retailer to stage a point-of-sale donation campaign from October 23 through November 3.
"I continue to be involved in United Way because I see firsthand the positive impact it makes in our community, lifting up our neighbors with services and support that change lives for the better," said Perez. "If everyone gives a little, we can make a lot of impact to help our neighbors land on their feet and stay there."
Serving as annual campaign chair is the latest in an impressive series of volunteer leadership roles for Perez at United Way of Greater Houston. A longtime supporter, he has served as a member of the Board of Trustees since 2016 and currently serves as chair of the Board of Governance and Nominating Committee. Previously, he served as chair of the Board of Trustees from 2020-2022 and chair of the Positioning Task Team that laid the groundwork for the nonprofit's Second Century Vision. Perez has been actively involved in several United Way fundraising campaigns during his time at H-E-B.
Prior to accepting this year's campaign chair role, Perez' outstanding record of achievement as a United Way volunteer earned him the organization's highest volunteer honor, The Kneebone Award, which is given to a United Way volunteer to recognize their extraordinary leadership and commitment to community service.
In his professional life as executive vice president for H-E-B Houston, Perez leads the retailer's nearly 35,000 H-E-B Houston-area partners who deliver products and services to their customers throughout the region. He began his career with H-E-B in 1994 and has held a variety of positions in the company.
A native Texan, Perez earned a bachelor's degree from the University of Texas-Pan American and has completed management programs at Cornell University and Harvard University. In addition to serving on the United Way board, Perez currently serves on the board of directors of Greater Houston Partnership, Performing Arts Houston and The Holdsworth Center, and is a member of the advisory board of the Kinder Institute for Urban Research at Rice University. Previous volunteer roles include serving as chairman of the Houston Hispanic Chamber of Commerce and as a board member of the Houston Food Bank and The University of Texas Rio Grande Valley Foundation.
To learn more about the work of United Way of Greater Houston and to donate, visit
unitedwayhouston.org