/

/

The Woodlands Township Adopts New Logo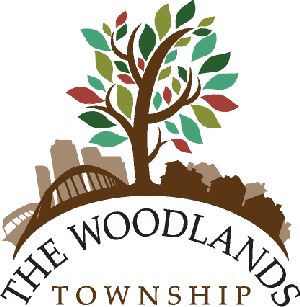 THE WOODLANDS, TX -– The Woodlands Township's Board of Directors have adopted a new logo. The new logo was designed by Jeff Peterson, winner of The Woodlands Township's Logo Contest.
After reviewing 189 contest entries from residents, judges for The Woodlands Township's Logo Contest selected the entry by Peterson, a 17-year resident of The Woodlands. The new logo will be used in all of The Woodlands Township's correspondence, signage, and all other printed matter.
"The judging committee felt this design represented all that The Woodlands has to offer," said Nelda Luce Blair, Chairman of the Board of Directors for The Woodlands Township. "We are excited to have this new look for the organization as The Woodlands continues to develop as a world-class community."
The winning design is set in various tones of brown and green, and features a large tree protecting both the residential and commercial areas of The Woodlands. The iconic images of The Woodlands includes a water taxi, Lake Robbins Bridge which can be seen from I-45, corporate headquarters, and residential homes.
"Composing an identity for The Woodlands Township was a great opportunity for me," said Peterson, also a graduate of McCullough High School now known as The Woodlands High School. "To me, The Woodlands is all about residential living and having the jobs in our community. The two go hand in hand. We need to have the jobs here to live here. Both can exist together, and this is what is represented in this logo. Both are safeguarded by the single tree covered all interests. The Woodlands is all about trees and we need to represent this fact and protect this always.
Residents, both professional and non-professional, were encouraged to participate in the contest which ended ran from mid February to April 30, 2008. Peterson will receive the Grand Prize of $500 and a night on the town in The Woodlands courtesy of The Woodlands Waterway Marriott Hotel. The first 25 entries submitted received two free tickets to the Tinseltown movie theatre.