/

/

The Woodlands United Methodist Church offers ministries to those with special needs
The Woodlands United Methodist Church offers ministries to those with special needs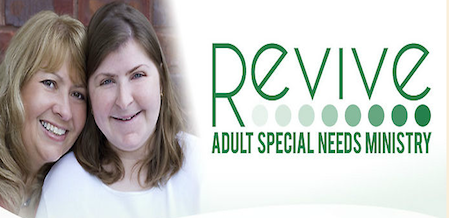 THE WOODLANDS, Texas -- The Woodlands United Methodist Church wants everyone to have a relationship with Christ at whatever level they are capable of.
TWUMC's Special Needs Ministry provides a way for children, teens, and adults with special needs to have a relationship with Jesus Christ.
"At TWUMC we seek to win people to Jesus Christ, disciple them in faith, and help those in need," said Chris Robbins, Director of Special Needs Ministry at TWUMC. "The Special Needs Ministry has those same goals, with the focus being on families that have members with special needs."
The Special Needs Ministry for children, Special Blessings, first started in 2004 when members requested a place for their children to be cared for while they attended worship. Debbie Glass was the original director of the ministry.
"Through much prayer and planning, she, along with a handful of others, began caring for the children that showed up on Sunday mornings," Robbins said. "The ministry grew through the years, as the children grew in age."
Special Blessings now consists of children preschool age through sixth grade. On Sunday mornings, children are paired with a Shadow who takes them to Sunday school class. They also offer a self-contained classroom for students unable to attend the mainstream class.
The second component added to the ministry is for anyone ages 13 to 21. They have a Sunday school class called REMIX at the Loft campus. The third component, added last year, is Revive. It is composed of adults 22 and over. They meet at the Loft campus each Sunday for fellowship and a Bible lesson.
"Children, youth, and adults that have special needs are welcome to attend on Sunday mornings, and may also participate in the many activities we offer during the year," Robbins said. "Some of the activities include overnight camps, day camps, Vacation Bible School, Bible studies, Friday night outings, and many more. Students and family members are given the opportunity to serve others through Meaningful Missions, Veggie Village, and Mission trips."
They also offer a unique therapy center called the Learning Lab in the main campus' nursery.
"The Learning Lab provides a place for Occupational, Physical, or Speech therapists to bring clients and parents for therapy sessions," Robbins said. "The room holds large balls, swings, therapeutic horse, and so much more. Parents may also use the Lab with their children independently."
If you wish to contact The Special Needs Ministry call 281-297-5923.