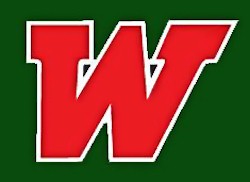 THE WOODLANDS, Texas – The Woodlands High School boys' basketball team will host a Thanksgiving Tournament Friday and Saturday. The 12-team tournament gets under way at 10 a.m. Friday and concludes with the championship game at 7:30 p.m. Saturday.

The tournament is divided into four pools of three teams each. The Woodlands Highlanders will compete in Pool C with Houston Lee and Westbury.

The Highlanders open tournament play with Houston Lee at 11:30 a.m. before facing Westbury at 7:30 p.m. Thursday.

The tournament picks up again at 9 a.m. Saturday.

Pool A includes Summer Creek, Tomball and Klein Forest while Pool B consists of Scarborough, Fort Bend Austin and Manvel. Pool D is made up of Hastings, Mayde Creek and Wilmer Hutchins.

The Highlanders are 1-1 heading into Wednesday's game with Cy-Woods in a Border Battle matchup at Cy-Lakes High School.