/

/

Hallaron Agency winning new business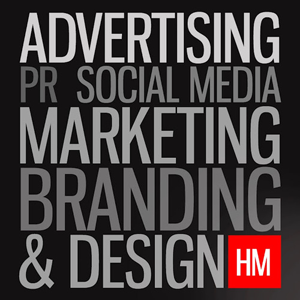 THE WOODLANDS, Texas -- Houston area marketers are increasing their budgets and plans for expansion in 2013 thanks to a booming energy sector. Hallaron Media, a Houston area advertising agency based in The Woodlands, is enjoying the benefits of this upswing by signing significant new business.
New energy sector accounts fueling growth for Woodlands advertising agency
"We are not the largest ad agency so we focus on doing a few things really well," said CEO Mike Hallaron. "In the Houston area, that means Oil & Gas." Since October, that focus on local industries has paid off with the agency signing on new clients including Vichem Eco Fluids, RSH Engineering, Drilling Technology, Inc., and NexoSolutions. Most of the work includes new website development, branding, digital design and video production. Besides the energy business, Hallaron has also recently signed on new health care work with Cenegenics, Richie's Specialty Pharmacy and Carrus Hospital in Dallas.
Each of these new clients provides a new challenge for Hallaron's creative team. Vichem Eco Fluids is developing an environmentally-friendly, alcohol-based drilling fluid used in Eagle Ford Shale production work in South Texas. The company turned to Hallaron Media for a new brand image for this fledgling technology that could prove to be a game-changer in Oil & Gas exploration.
RSH Engineering is an established Louisiana company growing beyond the pulp and paper industry into pipeline transmission and other energy sector services, and looking to present a new marketing face. Hallaron Media is currently developing a new brand image and website along with associated print collateral.
Drilling Technology, Inc. has an excellent reputation in the offshore service industry, but asked Hallaron Media to help refresh their outdated website. For NexoSolutions, the agency is producing a new marketing video detailing their plant and refinery engineering services.
Hallaron describes his agency's process, which he has successfully overseen since 2003: "We don't try to get too cute. We analyze the foundations of our clients' business -- the audience, the competition, which problem(s) they solve and what makes the client stand apart. Our niche is finding a way to position the client uniquely in their brand image and in their message. The rest of their marketing just follows."
Hallaron Media (HM) is a privately-held LLC. The agency provides professional advertising, public relations, and marketing services. In addition to digital design, branding, press releases, media distribution, and social media strategy, HM also provides video and photography production and web development services. The agency maintains offices in The Woodlands, Texas and Houston.