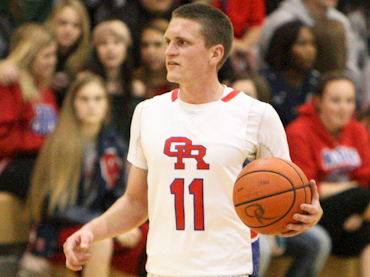 THE WOODLANDS, Texas - The Woodlands High School boys' basketball team took three of four games at the Benchmark Bank Thanksgiving Tournament and came within two points of the defending state champions on Saturday.

The Highlanders won twice on Friday, defeating Tomball Memorial (66-49) and Klein Forest (69-51), and split Saturday's games.

The Woodlands (6-3) gave defending state champion Fort Bend Travis all they wanted in Saturday morning's tournament semifinals. Cameron Burkett and Cody Mason scored 20 and 19 points respectively as the Highlanders rallied from a 29-20 halftime deficit but came up on the short end of a 55-53 decision.

The Highlanders bounced back for a 58-35 victory over Fort Bend Austin later Saturday. Aaron Kovach scored 13 points and Burkett added 10 more.

Manvel won the two-day, 12-team tournament with a 60-53 victory over Travis on Saturday night.

Highlanders coach Dale Reed said he was pleased with the tournament.

"Benchmark Bank and Vype Magazine really stepped up huge for us and became a big sponsor for us," Reed said. "It's a great tournament, our Rebounders Club does an outstanding job with all our parent volunteers doing clock and book and doing the hospitality room and concessions and ticket and all that stuff. Our parents really do step up and run a great tournament."

However, there isn't much more room for growth; "We don't want it too big because it's Friday and Saturday," Reed said. "We definitely don't want to be playing on Thursday (Thanksgiving) so I do think we have our limits.

"It may get to a 16-team tournament. But if we can get two games on Friday and two games on Saturday in, I think it's real good."