/

/

Students sought to create anti-texting-while-driving videos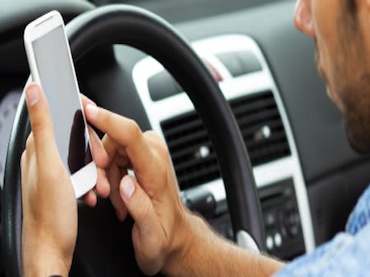 THE WOODLANDS, Texas -- Milstead Automotive & Transmission is challenging high school students from Montgomery and Harris Counties to create compelling anti-texting-while-driving videos as part of its fourth-annual Milstead Video Ambassador Award contest. Coming from their peers, Milstead hopes to more successfully convey the extreme dangers of distracted driving and to save lives in the process.
Entries due March 1
"This is our fourth year, and the videos get better and better every year," says Amy Milstead, president of Milstead Automotive & Transmission. "The messages the kids deliver are amazing. Peer-to-peer videos add a different element—they are so empowering to teens."
Contestants are encouraged to use their creativity and youthful perspective to deliver strong messages on the dangers of texting while driving. This year's theme is "No Phone Zone," and student submissions are due by March 1. A panel of judges will choose a winner to be announced at the Milstead Automotive "Lipsticks and Dipsticks" event held on Thursday, March 6 at Milstead Automotive.
"We are hoping to make a big impact on these kids when they're in high school," Milstead says. "This generation is texting all the time. They don't talk on the phone, they text. If we can teach them safe driving habits now, we all will benefit in the future."
This year's winner will be awarded $500 in cash and prizes and will act as the Milstead Video Ambassador, appearing at community events for Milstead Automotive and serving as a spokesperson against texting and driving.
For more information on how to register for the Milstead Video Ambassador Award or to submit your video entry, call Elizabeth Williams at 281-367-3535 or by email. Previous years' video entries can be viewed at www.milsteadautomotive.com.