/

/

Local authors to enrich Cooper's 10th Annual Signatures Author Series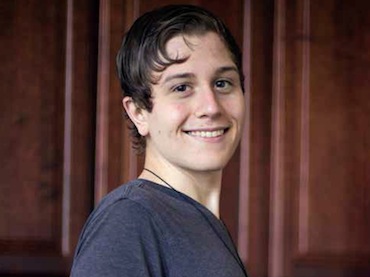 THE WOODLANDS, Texas - Local authors from The Woodlands and the greater Houston area will represent a variety of book genres to round out the literary lineup at the 10th Annual Signatures Author Series featuring Tyler Florence, Food Network chef and best-selling author of seven cookbooks. This year's attendees will be among the first to hear Florence discuss his eighth and newest cookbook, "Inside the Test Kitchen" that will be "hot off the presses" the week of the Signatures event.

The annual luncheon, sponsored by The John Cooper School Fine Arts Council, to be held at The Woodlands Waterway Marriott Hotel on November 7, has always featured the literary talents of local authors. Luncheon guests will have the opportunity to meet, discuss and purchase books from a diverse array at the 10th anniversary event.

"Every year we seek to also highlight the talented authors who live in our immediate community," said Anna McDonnell, who chairs the Visiting Author segment. "We are very pleased to have put together a well-rounded group of visiting authors who represent a variety of genres."

In keeping with the culinary theme set by Chef Tyler Florence, several cookbook authors will be part of the Visiting Author lineup.

Teenage chef Joshua Weissman lost over 100 pounds just by turning from trendy diets to real food. In The Slim Palate Paleo Cookbook, he shares how he developed a sensible, yet still indulgent, philosophy of eating for health and happiness, along with some of his favorite recipes. Weissman is an accomplished real-food advocate and food blogger who writes and photographs for the increasingly popular blog, Slim Palate (slimpalate.com).

Nothing's sweeter at a party than cookies–and nothing's more fun than decorating them together! Decorating Cookies Party, Bridget Edwards' second book on the art of cookie decorating for just anyone, features 10 party themes and 50 designs. "My goal is not to show how to make the fanciest, most perfect, or the most complicated cookies, but cookies that every home baker can recreate," said Edwards who is also a popular blogger. Her popular blog was ranked one of the top five baking blogs by Better Homes and Gardens magazine.

A popular Visiting Author cookbook favorite is The Junior League of North Harris and South Montgomery Counties, Inc. The group will again be present with their two award-winning cookbooks, Texas Tables and Texas Ties. Texas Tables features 240 recipes from family, friends and local celebrity chefs. Texas Ties is the group's first cookbook, published by the chapter in 1997. Proceeds from the sales of both cookbooks benefit local community projects.

Authors joining this portion of the event will also encompass mystery, fiction, romance, paranormal, self-help and inspirational genres, as well as books for young adults and children.

Nurse Pamela Triolo, who holds a doctoral degree and is a Fellow in the American Academy of Nursing, is also the author of medical mysteries. Death Without Cause is a riveting fast-paced medical thriller and the first in a series. Her second book, The Imposter, is due out this year. She attended the International Writers Workshop while working The University of Iowa Hospitals and Clinics.

Pamela Fagan Hutchins, named one of Houston's Top 10 Authors of 2014 by The Houston Press, is an employment attorney and workplace investigator by day, and writes award-winning and bestselling romantic mysteries and hilarious nonfiction by night. Her latest romantic mystery, Going for Kona, combines unforgettable characters, a love story and a page-turning mystery.

Vanity Insanity is Mary Kay Leatherman's debut novel. Ben is a hairdresser, privy to all the secrets of those who sit in his safe chair. As their lives cross and their hairstyles change, he accepts that his lot in life is to carry everyone's burdens so they can feel better about themselves. Leatherman, a former English teacher, manages and teaches at a test prep center in Omaha, Nebraska.

An inspirational romance writer who lives in Cypress, Janet Nash's most recent novel is Invisible Surveillance. It is the sequel to her debut novel, Powerless Consent, a 2012 Golden Heart Finalist. Both stories deal with the world of "out-of-control and out-of-sight, high tech spying technology where not everything is as it seems," according to the author.

Carla Rossi writes inspirational romance books for young adults and adults. She is a multi-published, award-winning author as well as a cancer survivor, lifelong music minister and speaker. She has been writing inspirational fiction romance for the Pelican Book Group since 2007 and Unexpected Wedding is her latest offering.

An international scholar on motivation and goal setting, Roger Leslie, Ph.D., presents FLY® seminars that are modeled after his own year-long quest to live each day as if it were his last. He captures that journey in My First Last Year, an inspirational self-help book.

Carla McDougal's grandmother is the inspiration behind My Prayer Chair. McDougal says her "grandmama's love, trust, and ongoing communication with Jesus" played an important role in molding her prayer life. McDougal encourages readers to engage in an ongoing conversation with God. Expect splashes of humor and heartfelt stories mixed with encouragement, scripture and prayer challenges. My Prayer Chair is also available in Spanish.

Several authors will feature books to capture the imaginations of young adults.

Memories of growing up in Nacogdoches, the oldest town in Texas, afforded Belle Whittington summers full of adventure with her friends, which she calls on often for her young adult fiction. Monarch is the third book of her Cicada trilogy, which is preceded by Cicada and Firefly. She promises that this final installment will "end the trilogy with a bang."

Joy Preble's paranormal series, set in small-town Texas, includes The Sweet Dead Life and the second installment, The A Word. The series presents a fresh and humorous look at angels, sibling relationships, romance and the paranormal for young adult readers. Preble is also the author of the Dreaming Anastasia series, which blends young adult paranormal romance with historical fiction.

For families with young children, Avian Kingdom, by Karen Chacek, Gabriel Garcia and Emilio Hernandez, is a creative book series that is written to bring families together, strengthen the parent/child relationship and help children grow with confidence. The most recent book is Birds of a Feather and all books in the series are also available in Spanish. Garcia is a 1996 graduate of The John Cooper School.

Valerie Sweeten, a native Houstonian, has over 25 years of experience as a published writer with major news publications and has worked with non-profit organizations and notable corporations. Shh, Listen: in the Rainforest is written for young readers and follows a family of six as they journey through the rainforest.

"The Visiting Authors aspect of Signatures is always a highly anticipated portion of our event and we always enjoy shedding light on our local authors," said 2014 Signatures Chairperson Wendy Hammarstrom. Registration and Visiting Author book sales and signings will begin at 10:30 a.m. and the lunch and keynote presentation will begin at noon. Chef Florence will be signing copies of his new cookbook following the luncheon.

"The continued success of this event is made possible by sponsorships at varying levels, ranging from individual seats for $100 apiece to table sponsorships at $5,000, $3,000 and $1,500 levels," Hammarstrom continued. "Higher level sponsorships benefit from attending a VIP reception with the keynote speaker. "We have had sell-out audiences the past few years, so I would encourage guests to register online early." Reservations can be made online at the link provided below.