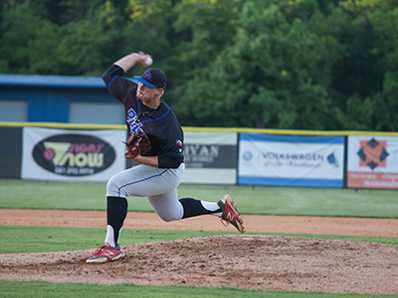 THE WOODLANDS, Texas — Starting pitcher and first baseman for Oak Ridge High School, Luken Baker, was a runner up for the 2015 Gatorade National Player of the Year, which goes to the best overall high school athlete, and will attend the ESPYs Wednesday night.

With a 1.11 ERA, .440 batting average and eight home runs, Baker was awarded the 2015 Gatorade National Baseball Player of the Year.

Baker was drafted by the Astros in the 37th round but opted to begin his collegiate athletic career at Texas Christian University.

The winner of the award was announced Tuesday night. Winning the award was Allen High School's Kyler Murray, who was undefeated in his high school career and won three Texas football state titles. Murray signed to play with Texas A&M.

The ESPYs are Wednesday, July 15 at 7 p.m. CST on ABC.