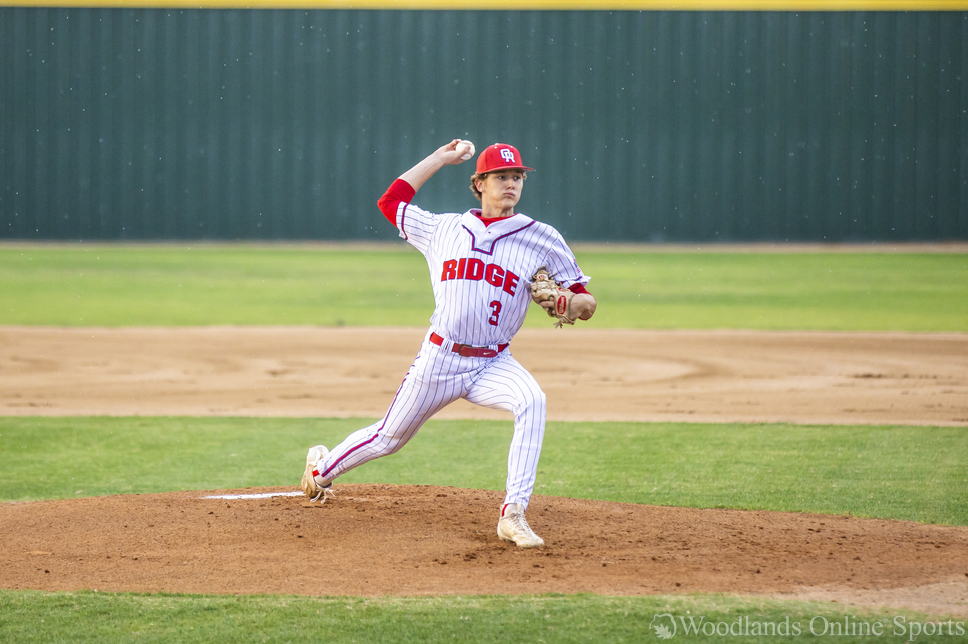 THE WOODLANDS, TX -- Oak Ridge hosted Willis in their final two-game series of the district on Tuesday night. Oak Ridge is currently sitting good with a two-game lead in second place, while Willis is tied with College Park and Grand Oaks in third. Willis is in a must win situation to gain the lead against the other two teams.

The game started off with Austin Gaskin on the mound for Willis, while Justin Bryant pitched for Oak Ridge. In the bottom of the second, Hayden Morris and Bryan London were both able to hit runs in giving Oak Ridge a quick 2-0 lead.

A quick second inning passed as the bottom of the third lit up once again. Willis would struggle on defense as they loaded the bases with no outs. Bryan London would hit a sac-fly into the outfield and a runner would cross home plate. Oak Ridge would also steal home to increase their lead, 4-0.

Hayden Morris would get one more RBI in the bottom of the fifth before Oak Ridge would close out Willis in a 5-0 victory.

Willis will host Oak Ridge in hopes to turn things around and hope to be in playoff contention.