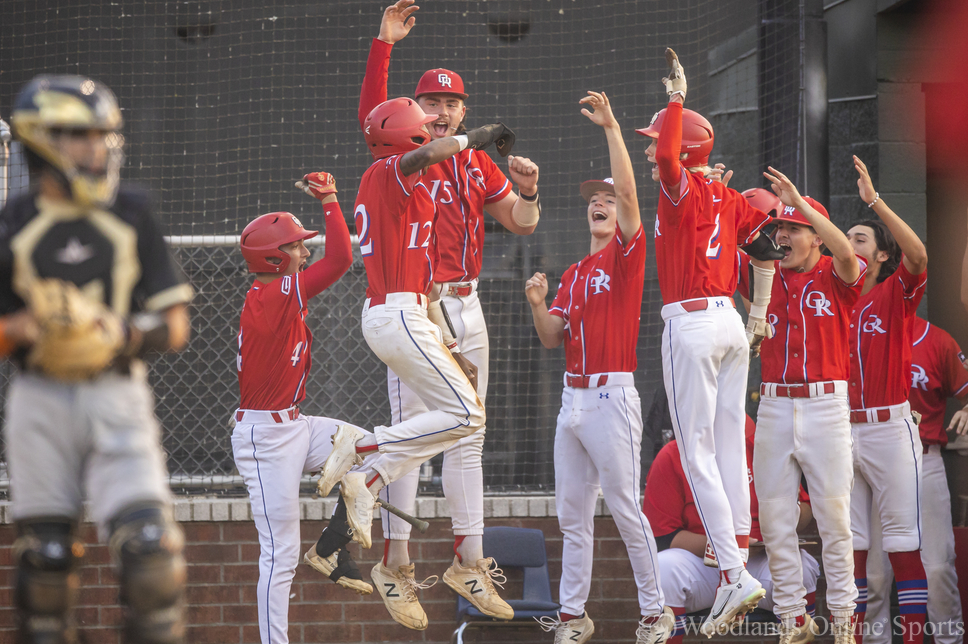 THE WOODLANDS, TX -- The Oak Ridge War Eagles hosted the Conroe Tigers in their series finale on Friday night. Oak Ridge took the first game 3-2 so Conroe looks to redeem themselves in their next meet up.

In the bottom of the first inning, Oak Ridge was able to get two runners on base. As the pitcher motioned to throw the ball, both runners went to steal, one of which would cross home and give Oak Ridge a quick 1-0 lead.

Oak Ridge would rally in the third with five runs batted in off, four hits and a run walked in by the Conroe pitcher. The War Eagles would find themselves with a 7-0 lead heading into the top of the fourth.

Conroe would slam one into the outfield and bring in two runs and giving the batter a triple. Oak Ridge would quickly stop their potential rally by retiring the side and the top of the inning.

In the top of the sixth, Conroe would once again bring a runner in slowly chipping away at the Oak Ridge lead.

Unfortunately for Conroe, they would struggle on the mound which resulted in multiple pitcher changes to get the sixth inning over.

With one last attempt, Conroe would try to rally but would be stopped by the Oak Ridge defense. Oak Ridge would take the series 2-0 and the game 8-3.

To watch a full recap of the game follow the link below. Oak Ridge is set to face Grand Oaks in their next series.