/

/

Montgomery County, Magnolia form regional planning commission to oppose high speed rail
Montgomery County, Magnolia form regional planning commission to oppose high speed rail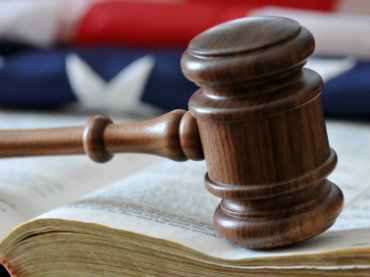 MONTGOMERY COUNTY, Texas -- A newly formed regional planning commission will enable Montgomery County and the city of Magnolia to monitor and work against any high speed rail projects that may cut through western Montgomery County, said County Judge Craig Doyal.

The county and area communities have expressed concerns about Texas Central Rail's proposal to build a high-speed rail line from Houston to Dallas; initially, one of the proposed routes would have taken the train through the western portion of Montgomery County, potentially cutting through large tracts of privately owned land.

That route has since been rejected in favor of another alternative west of Montgomery County, but the county and an area city decided to form a regional planning commission in the event Texas Central Railway changes its options and reverts to the Montgomery County route.

"We are committed to opposing any routing of high speed rail through western Montgomery County, and the regional planning commission is a tool that will help us in that goal" said Judge Doyal.

The commission, approved in Montgomery County Commissioners Court July 14, was formed according to Local Government Code Chapter 391. That chapter allows for local governmental entities to "join and cooperate to improve the health, safety and general welfare of their residents."

The purpose of the Commission, according to the interlocal agreement forming it, is to allow the commission to coordinate with local, state and federal government units planning for the development of the Texas Central High-Speed Railway.

The commission can be used only for that purpose, and will automatically terminate if the railway project is cancelled or completes construction on a route outside of Montgomery County.

Under Section 391 of the Local Government Code, the powers of the commission include planning for the development of the region and making recommendations concerning the Texas Central High-Speed Railway.

The commission's membership will consist of five members - two elected officials from Magnolia appointed by the city, two elected officials of the county appointed by Commissioners Court, and one citizen of the county appointed by Commissioners Court. The county appointed Commissioners Mike Meador and Charlie Riley and Mark Castleschouldt with the Montgomery Central Appraisal District; the city of Magnolia appointed Council Members Anne Sundquist and John Bramlett.

The commission may vote to add parties if necessary, by agreement of its members. Either party may terminate the agreement at any time.