/

/

Radio host & autism expert Paul Louden explores relationships, medical emergencies and more
Radio host & autism expert Paul Louden explores relationships, medical emergencies and more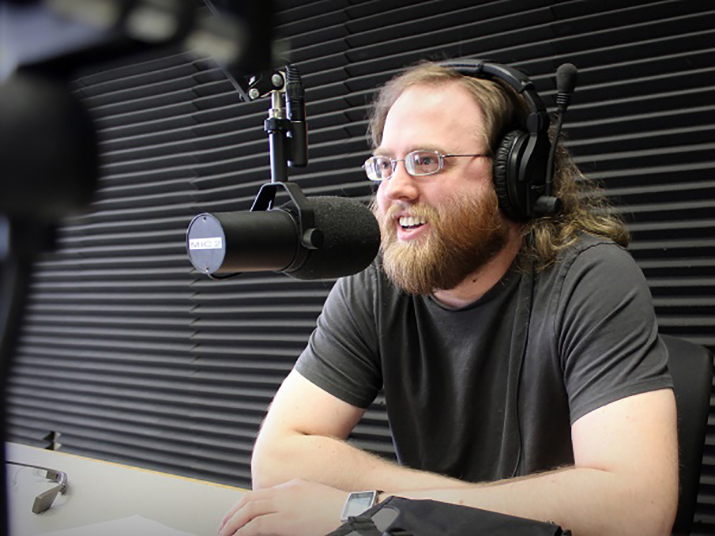 THE WOODLANDS, Texas — Oftentimes some events that many might deem insignificant will have deep-reaching impact on someone who has been diagnosed on the autism spectrum. On recent episodes of "Theories of Mind" radio, host Paul Louden and his guests grappled with the profound life events which we all may face, but which can be especially harrowing for those with autism and other neurological disorders. "Theories of Mind" runs on Business Newsmakers Radio 1110 KTEK-AM, a Wall St. Journal Radio Network, Bloomberg Radio Station in Houston.

How do you manage the challenges of maintaining a healthy relationship with someone on the spectrum? Author Jeanne Beard recently discussed the ups and downs of love and life with a family member or friend who has autism. Her book, Autism and the Rest of Us, provides an intimate look at these complex relationships and how to build bridges between autistic loved ones and the neurotypical world.

Planning the big summer vacation can be a complex undertaking, even more so for those with a family member who has autism. Paul sat down with autism spectrum disorder specialist Kim Isaac-Emery to discuss the advance preparation necessary to minimize anxiety and maximize feelings of security and comfort for an autistic family member. Isaac-Emery offered advice for mapping out schedules and itineraries well before the journey begins.

Bright lights and jarring noises, unfamiliar places and people… a medical emergency and a trip to the ER can be disconcerting in the best of circumstances. Imagine the fear such a trip would engender for someone who has a neurological disorder. Dr. Cary Gutbezahl, President and CEO of Compass Clinical Consulting, recently joined Paul to talk about protocols for medical personnel when caring for patients with mental health challenges in an emergency medical setting. Gutbezahl delved into issues of proper evaluation, communication and providing a safe emergency care environment for those with underlying mental disorders.

For more information about this and other episodes, visit www.theoriesofmindradio.com. Listen to "Theories of Mind" Tuesdays from 10:00 a.m. to 11:00 a.m. on Business Newsmakers Radio 1110 AM KTEK.