/

/

CELLCOM stresses significance of high-tech surveillance during Crime Prevention Month
CELLCOM stresses significance of high-tech surveillance during Crime Prevention Month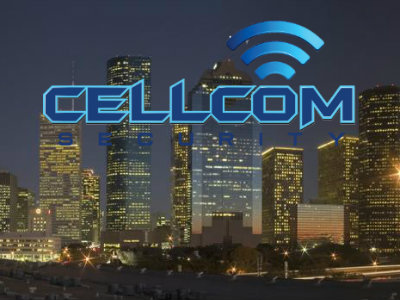 THE WOODLANDS, Texas - October is Crime Prevention Month and the technological advancement in video surveillance equipment is proving to be the most effective method for fighting crime as in three recent cases in Montgomery County involving armed robberies and an arson attempt.
''CELLCOM works to protect your family, home, & community''
CELLCOM Security & Surveillance, LLC, a full-service residential and commercial security alarm company and an authorized ADT Dealer, has the capability of operating any alarm, closed-circuit television (CCTV) and Internet protocol (IP) camera needs...from a residential service call to large commercial projects.
"Our state-of-the-art digital IP cameras are some of the newest technology and of the highest quality, providing the most innovative solutions for your surveillance needs," said Chad Johnson, Sales & Marketing Manager for CELLCOM Security & Surveillance. "All of our IP camera packages can be viewed remotely through your smartphone or laptop."
The security equipment CELLCOM offers includes:
Intrusion Alarms
HD-TVI Surveillance Cameras
IP Surveillance Cameras
Remote Access For Alarms and Cameras
What makes IP cameras so innovative is that they utilize CAT-5e (network-based) wiring instead of analog coaxial wire. They're also connected to a network video recorder (NVR), which is a device for recording digitized IP video streams, rather than a digital video recorder (DVR), providing a true 1080p video feed.
Some surveillance systems are only utilized after a crime has occurred, but they're most effective with round-the-clock monitoring. CELLCOM can provide customers with monitoring as well, via Smart Phone, iPad, laptops, etc. Their state-of-the-art security cameras are motion-sensitive, being placed in the most auspicious locations.
"The majority of break-ins are through the back door or the master bathroom windows," said Johnson. "Bathrooms are almost never wired into security systems. We also recommend glass break alarms."
According to industry estimates as reported by CBS, the global video surveillance market is expected to grow from $11.5 billion in 2008, to $37.7 billion by end of 2015. The 2013 CBS poll found that 78% of respondents supported the use of surveillance cameras in public places, and authorities tend to point to spectacular successes, as in the case of the Boston Marathon bombing, with surveillance cameras providing crucial images of the bombing suspects.
CCTV cameras have the potential of creating a "halo effect," referring to the potential for greater security in areas outside the camera's "viewshed," a term used to describe the area visible to cameras from their fixed locations. Just the presence of monitoring equipment can be an effective deterrent per Johnson, citing crime prevention is preferable to crime fighting. Additional value-added incentives include home insurance discounts, but above all...peace of mind.
"Our mission is to provide superior security protection to our community," said Johnson.
Residents of The Woodlands and surrounding areas can reach Chad or CELLCOM Security Surveillance, LLC at (832) 928-6067. For more information, visit CELLCOM Security & Surveillance, LLC. To 'Like' them on Facebook, click here.
To obtain a discount on CELLCOM's superior security protection, access their Woodlands Online special CELLCOM Coupon.
#CELLCOMSecurity #CELLCOMIPcameras #CELLCOMprotectsyou