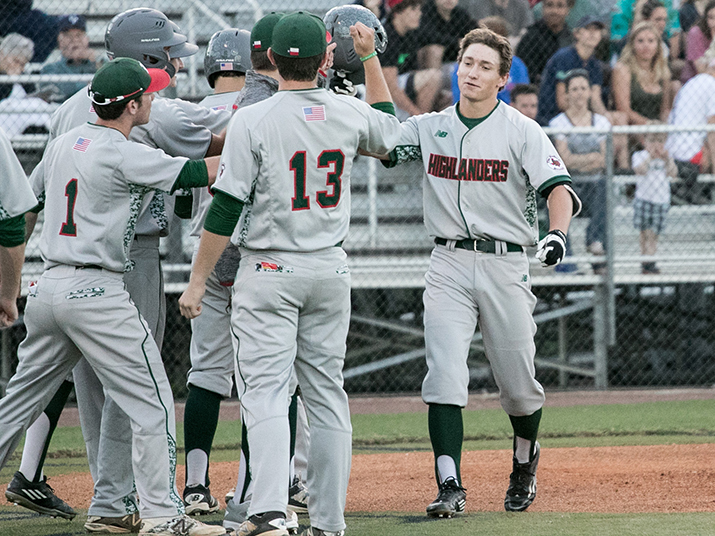 THE WOODLANDS, Texas — After a tough loss against the College Park baseball team early in the season, The Woodlands Highlanders made an 8-0 comeback in the second round of district play.
See highlights of the game here.
The game started in the Highlanders' favor as Clay Creighton scored the first run of the evening in the top of the first. In the top of the third, Lex Trauffler was walked by College Park's Nick Pischulla and was followed by a two-run homer by Vince Secrest for the Highlanders, solidifying their 3-0 lead over the Cavaliers. Zach La Canfora came up to the plate with an immediate double after a line drive to right field and brought in Shane Sirdashney as his courtesy runner. Sirdashney advanced to third base on an error and made it to home plate after a pop-fly to right field.
Outstanding pitching by Player of the Game Devin Fotenot gave the Cavaliers a brief bottom of the third, allowing the Highlanders to capitalize on their lead. Cole Creighton scored on a Trauffler double in the top of the fourth and brought the score to 5-0, but it wouldn't stop there.
In the top of the fifth, La Confora singled and brought in Sirdashney again as his runner. With Sirdashney and H. Williams on base, Dillon Kotsios sacrificed and allowed Sirdashney to advance to third and Williams to second. An RBI on Evan Samoff brought Sirdashney home, with Williams and Dyer following behind him later, bringing them to their early final score of 8-0.