/

/

Former Interfaith of The Woodlands director joining staff at The Woodlands United Methodist Church
Former Interfaith of The Woodlands director joining staff at The Woodlands United Methodist Church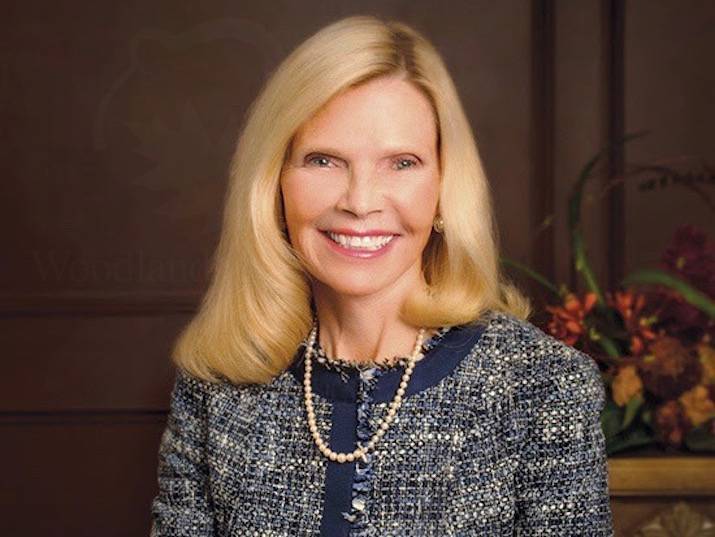 THE WOODLANDS, Texas -- Dr. Ann K. Snyder, the former President and CEO of Interfaith of The Woodlands, will join the staff of The Woodlands United Methodist Church as Executive Director of Generosity beginning December 1.
In the newly created role, Dr. Snyder will oversee all fundraising and donor relations activities on behalf of the church and The Woodlands UMC Foundation.
"It really encompasses people giving out of the kindness of their heart to make good things happen in our church, be it Missions, our Stewardship, our Foundation, our school, or our capital campaign," says Dr. Snyder, who has been a member of the church with her family for over two decades.
The Woodlands UMC's Senior Pastor, Dr. Ed Robb, looks forward to the impact Dr. Snyder will have on the church's approach to giving.
"We're honored to have someone with Dr. Snyder's experience and renown join our team as we aim to enhance the culture of generosity here at The Woodlands UMC and beyond," says Dr. Ed Robb. "For us, generosity goes beyond a financial response to the ministries and mission of the church — it's a call for us to be visible demonstrations of God's love and grace to our community."
Dr. Snyder retired from Interfaith earlier in 2016 after 12 years of service overseeing the $24 million nonprofit's staff of more than 450 employees in 18 locations throughout the Greater Houston area.
"I left Interfaith because everything I had hoped to happen had come to fruition," says Dr. Snyder. "When this opportunity came up and the church visited with me about it, I knew it was the perfect fit. I have a passion for helping others and have always had a passion to be a part of our church."
In addition to her work at Interfaith, Dr. Snyder has been active on the boards of numerous organizations for many years, including being elected to The Woodlands Township Board of Directors in November 2015 and as The Woodlands Convention and Visitors Board of Directors' Secretary of the Board. Other boards she has served on include The Woodlands Area Chamber of Commerce, CHI St. Luke's Health — The Woodlands Hospital, Education for Tomorrow Alliance, Graduate Center for Houston's Future Leadership, National Charity League, YMCA, and many more.
After 15 years of service on Conroe ISD's Board of Directors, which included two terms as the board's President, the district honored Dr. Snyder for her work in the community by opening Ann K. Snyder Elementary School in 2013.
For more information about The Woodlands United Methodist Church, visit www.thewoodlandsumc.org.