/

/

Interfaith of The Woodlands and Junior League of The Woodlands team up for Glam Fashion Show
Interfaith of The Woodlands and Junior League of The Woodlands team up for Glam Fashion Show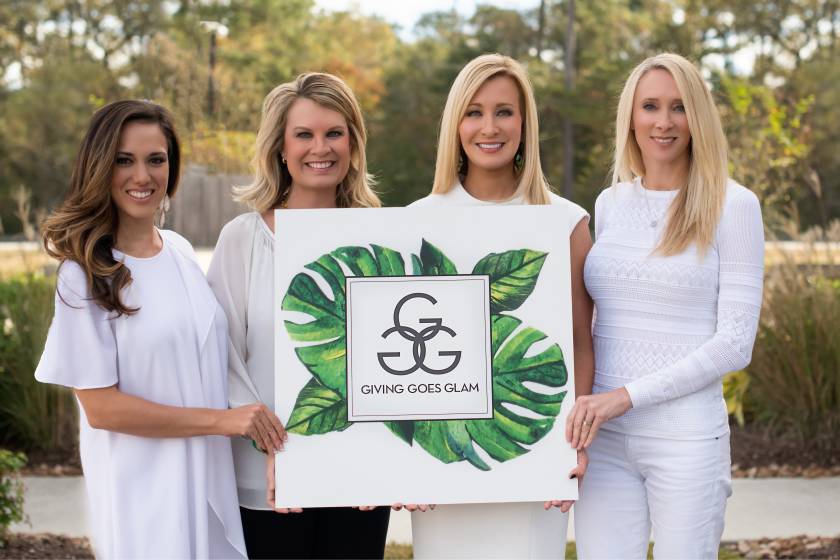 THE WOODLANDS, Texas -- Interfaith of The Woodlands and Junior League of The Woodlands are pleased to announce Darcy Bass, Catie Fuller, Amy Torres, and Amy Young will serve as co-chairs of the 2017 Giving Goes Glam Fashion Show and Luncheon.
The fashion show will be held at The Woodlands Waterway Marriott Hotel and Convention Center on Friday, April 7, 2017 beginning at 10:00 A.M.
Neiman Marcus Houston presents the ART of Fashion at the event which benefits programs and services for the two local non-profits, Interfaith of The Woodlands and Junior League of The Woodlands, Inc. The dress will be "White Haute" and will include an auction, raffle and much more!
"Junior League of the Woodlands is thrilled to announce Darcy Bass and Catie Fuller as the co-chairs of our annual Giving Goes Glam fashion show & luncheon. Darcy & Catie are experienced members, who have a long history of service & dedication to our League & community. We know they will work well with Interfaith co-chairs, Amy Young and Amy Torres. These four ladies all have a passion for fashion and making an impact on our community," said Bobbi Jo Miller, President of Junior League of The Woodlands.
"Giving Goes Glam was the first high fashion runway show in The Woodlands. The event was created to bring the latest "Spring Trends" to the women of our community while raising critical funds to meet the ever increasing needs of our community," shared Missy Herndon, President and CEO of Interfaith of The Woodlands.
Giving Goes Glam After Party will take place immediately following the fashion show and luncheon at Churrascos. This is an exclusive party featuring cocktails, appetizers, swag bags and more. There are only 200 tickets available for this event.
Interfaith of The Woodlands is a non-profit social service agency providing numerous programs and services to meet the needs of The Woodlands and the surrounding area. For more information on Interfaith's programs and services, or to become a volunteer, please visit woodlandsinterfaith.org or call 281-367-1230.
Junior League of The Woodlands is an organization of women committed to promoting voluntarism, developing the potential of women, and improving communities through the effective action and leadership of trained volunteers. Its purpose is exclusively educational and charitable. For information on Junior League of The Woodlands Inc., please visit jlthewoodlands.org.
For sponsorship opportunities or questions regarding the event, please visit givinggoesglam.org or contact Meagan Jamaluddin, Interfaith of The Woodlands Director of Development, at 832-615-8230 or mjamaluddin@woodlandsinterfaith.org.