/

/

Lone Star College-Montgomery puts community at heart of new freshman composition class
Lone Star College-Montgomery puts community at heart of new freshman composition class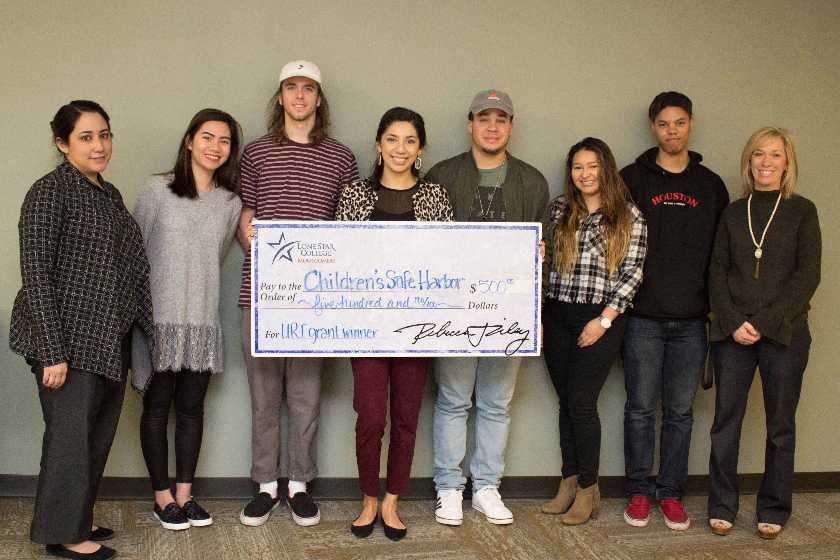 THE WOODLANDS, Texas -- Lone Star College-Montgomery English Professor Melissa Dennis added a new twist to her freshman English 1301 class and it involved one local nonprofit receiving a $500 grant.
Dennis assembled 5 nonprofits: Angel Reach, Cassidy Joined for Hope, Direct Hope, Interfaith of the Woodlands and Montgomery County Women's Center, and she split her students into groups assigned to each.
The students conducted primary research to identify the nonprofit's need, then wrote a formal proposal and prepared a presentation.
"I have so many students who have benefitted from nonprofits in some way throughout their lives and I know a lot of them would like to give back," said Dennis. "Students like to have a real, meaningful reason to write."
"I really liked working on this project because as an English class it is different," said student Mario Pliego. "It is not assignment-based: here is your topic write an essay. I do not like to do those types of projects because I feel it lacks a purpose, but this was different."
The students presented their proposals to a panel of faculty and Cassidy Joined for Hope won the $500 grant.
"We are so honored," said Kim Hess President of Cassidy Joined for Hope. "It has been overwhelming to see the response, the effort and the heart that these kids put into this project."
Cassidy Joined for Hope spreads the message of teen suicide prevention through school clubs, community involvement and speaking events.
Cassidy was a 16 year-old girl who tragically lost her life to suicide in December 2015.
She did not fit the typical mold you expect from a victim of suicide.
Hess is Cassidy's mom.
"Sharing Cassidy's story is not easy, but it is a story that has to be told and shared," said Hess with tears in her eyes. "We all have our own stories. You never know what someone is going through just by talking to them, you never know how broken they can be on the inside. We can make a difference and help save lives if we all start being more compassionate and open up the conversation to start talking of suicide, because if we do not talk about it we cannot prevent it."
The spirit of helping those in need has permeated the students in this class.
The students are forming their own Mavericks Joined for Hope Club to raise awareness about suicide on campus and they started a book drive to help Interfaith of The Woodlands' summer programs.
"This was a really unique class," said student Mariela Sandoval. "Very different from other English classes. It has really helped make us more aware of the community."
"This class is a win-win-win," said Dennis. "The college benefits because students are getting real-world experience, the community benefits because a nonprofit project is getting funding, plus as a teacher, I feel encouraged to try new things to find new ways to reach students."
Dennis secured the funding from LSC-Montgomery's newly formed Undergraduate Research Institute (URI).
"This class would not have been offered without the support of LSC-Montgomery's URI," Dennis said. "I would love to eventually get community businesses to match funding to help get all the projects funded. There is always room to grow."
To learn more about Cassidy Joined for Hope and how you can get involved in spreading this important message, visit their website at www.CassidyJoinedforHope.com.