/

/

Volunteers helping volunteers: Meals on Wheels thankful for well-deserved break
Volunteers helping volunteers: Meals on Wheels thankful for well-deserved break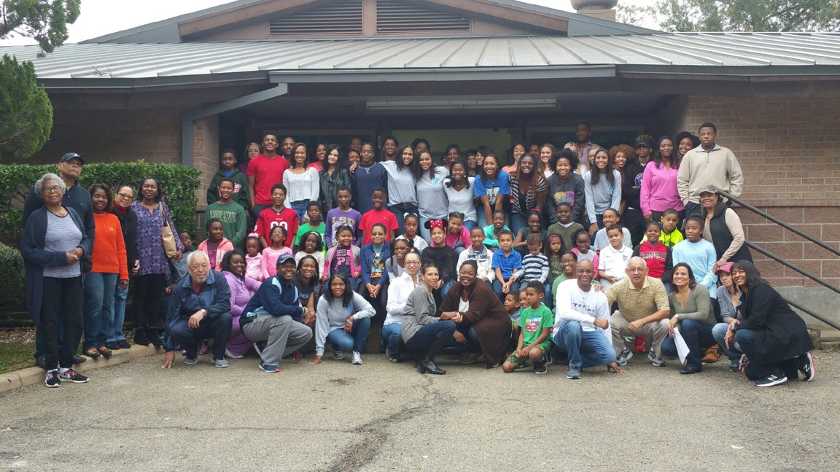 THE WOODLANDS, Texas -- It's often been said that caregivers tend to neglect caring for themselves. They are so thoughtful and giving that they always put others' needs before their own.
Well, generous members of the Woodlands Chapter of Jack and Jill of America, Inc. recognize that fact, and have been taking action to help. Going on 30 years now, Jack and Jill has been "volunteering for the volunteers" at Meals on Wheels of Montgomery County (MOW) in order to give them a well-deserved break on the Thanksgiving holiday.
Jack and Jill steps in every year on the Wednesday before Thanksgiving to take over the routes of the MOW volunteers and deliver delicious holiday foods and beverages to all of its homebound recipients. The annual help from Jack and Jill is a warmly anticipated highlight of the MOW program. While most of the regular delivery volunteers will undoubtedly miss seeing the people on their weekly routes, they are appreciative to have a day off to get ready for their own Thanksgiving celebrations. The volunteer delivery drivers express a great deal of gratitude to the Jack and Jill volunteers who give them this break, and the feeling is mutual. The partnership provides Jack and Jill volunteers with an incredible opportunity to provide support and teach some of their core values.
"Jack and Jill of America, Inc. is an African-American organization of mothers who nurture future leaders by strengthening children ages 2-19 through chapter programming, community service, legislative advocacy and philanthropic giving." (JackandJillTheWoodlands.com).The organization was founded in 1938, and now has more than 255 chapters throughout 35 states. The Woodlands chapter was formed in 1986, and boasts 45 mother-members and 13 associates. One of the organization's main pillars is community service. Therefore, partnering with Meals on Wheels of Montgomery County for this day of volunteering is an excellent way to show young people how to help others and give back to their community. In fact, the event has become somewhat of a favorite for the Jack and Jill volunteers, and has been growing in participation year after year.
Jack and Jill members are encouraged to bring along their families to volunteer on this day in order to ensure that all of the MOW delivery routes are covered, and all of the MOW volunteers get a day off. Jack and Jill President LaQuita Carter states, "We have Mom's, Dad's, Grandparents, and other family members coming to help." She says that on average, there are 100 to 150 participants ranging in age from 2 to 84 years of age. The large group, consisting of an almost equal number of adults and children, is impressive. They are given training and support by MOW employees, and always arrive with plenty of energy to share. Ms. Carter adds, "Everyone looks forward to this day on both sides, and we are all reminded of what to be thankful for."
The holiday meals themselves are always a favorite for those who can't get out or prepare their own feast. They look forward to them even more knowing that they will arrive via special delivery. The young Jack and Jill volunteers bring love, laughter and joy to the homebound MOW recipients. Some of them even make cards to go along with the meals. lt is a thrill for the MOW recipients to be able to interact with the young volunteers and their families on this festive day. Everyone involved is welcoming and appreciative.