/

/

New Danville Chapeaux for Charity hat auction slated for April 6 in The Woodlands
New Danville Chapeaux for Charity hat auction slated for April 6 in The Woodlands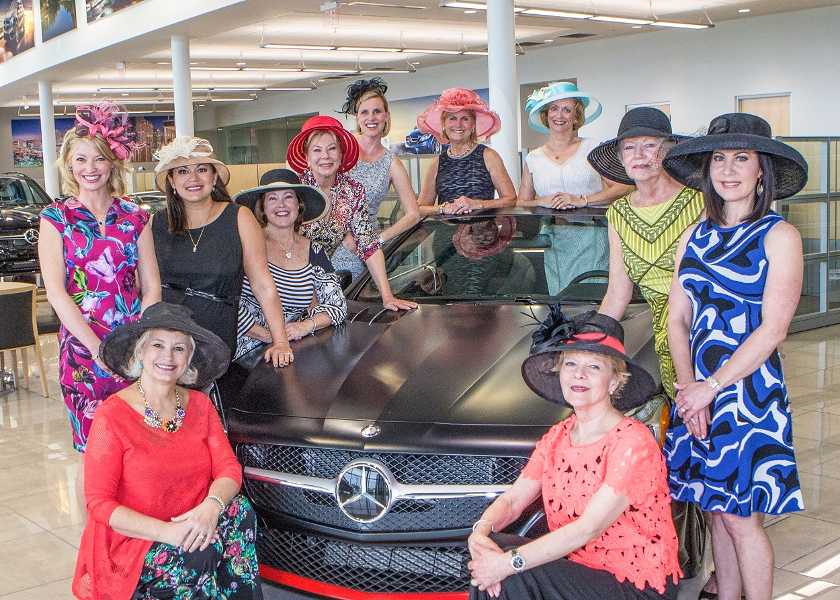 THE WOODLANDS, Texas -- New Danville is pleased to announce the 4th annual Chapeaux for Charity will be held on Friday, April 6, 2018 at the Hyatt Hotel on Market Street.
Chapeaux for Charity is the kick-off event for New Danville's Tea on the Lawn Luncheon.
Sponsored by Mercedes of The Woodlands, this year's event will begin at 10:30 am and guests will enjoy a lite-bite brunch and mimosas as they peruse an array of beautiful hats that have been generously donated, several from past Kentucky Derby events. Under the creative direction of Shirelle Clement and Elvira Graham, a fashion show of hats, modeled by local community models from The Woodlands and Conroe and clients of New Danville, will walk the runway.
Tickets for Chapeaux for Charity are $25 each, or FREE with qualifying sponsorship package to Tea on the Lawn. Tickets may also be purchased at the door. For tickets, information, and sponsorship opportunities, visit www.teaonthelawn.org
Tea on the Lawn Tables, Sponsorships and Underwriting may be purchased by visiting www.teaonthelawn.org
About New Danville: New Danville serves adults with developmental and intellectual disabilities in an environment promoting dignity, respect and individual choice. Our day and residential program was developed to empower and maximize personal independence by offering an environment that allows people the opportunity to learn social and money-skills, participate in product-based and job skills-training to promote independence and self-reliance, and ultimately grow by offering activities that enrich the mind, body and spirit. New Danville is a Texas not-for- profit 501(c)(3) charitable organization. For more information about New Danville please email info@newdanville.org or call 936.344.6200.