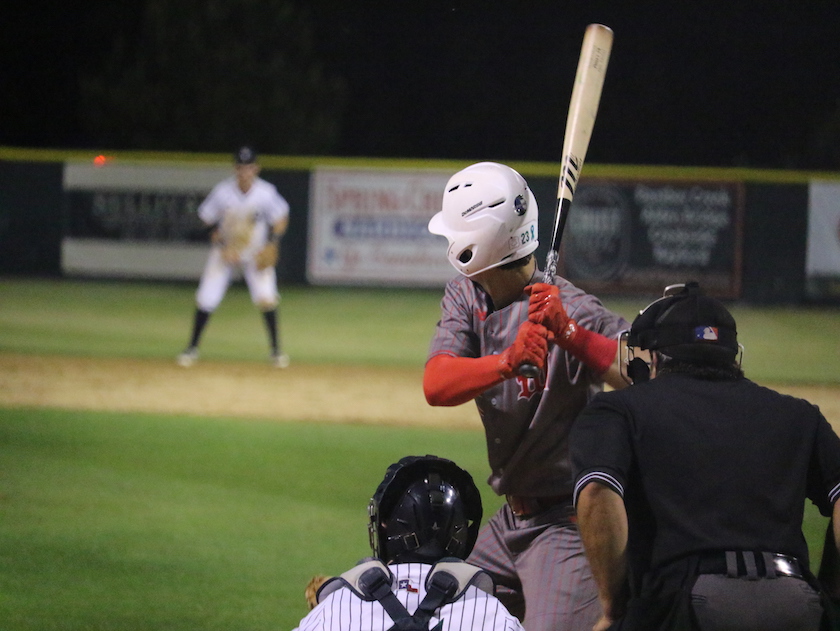 THE WOODLANDS, Texas—The Woodlands Highlanders take the first of their double-header this week with College Park 9-5. The Woodlands moves above .500 and keeps their playoff hopes alive late in the season.
College Park allowed an early run in the first inning but answered back with a monster inning from Travis Washburn. The Lamar signee opened the game with a two-run RBI triple giving the Cavs a 2-1 lead. A few pitches later, Washburn stole home to extend the Cavalier lead to three.
Leadoff batter for College Park Luke Trahan homers on the first pitch of the third inning bringing the run total to 4-1. Highlander pitcher and Sam Houston commit Steven Beard tightened up after the homer, allowing only a single run after the third.
The Highlanders saw things open up when Woodlands Online Sports Player of the Game Zayne Watson smashed a three-run shot over the left field fence and into the practice football field to bring The Woodlands within one. Cavalier coach Jason Washburn turned to three batters during the Highlanders' rally in the fifth as The Woodlands exploded for eight runs to take the lead.
The deficit became too much for the Cavs as Steven Beard was virtually unhittable for the remainder of the ballgame. Beard goes home with the win, while College Park senior Will Clements couldn't get it done despite a strong performance.
We will see the rematch between these two teams on Friday Apr. 20 as the Cavaliers will look for redemption and a possible playoff spot. Our live broadcast of tonight's game was presented by Hal Watson Air Conditioning with replays presented by Memorial Hermann The Woodlands Medical Center.