/

/

Houston Methodist The Woodlands Hospital Lecture Series Spotlights: Living with COPD
Houston Methodist The Woodlands Hospital Lecture Series Spotlights: Living with COPD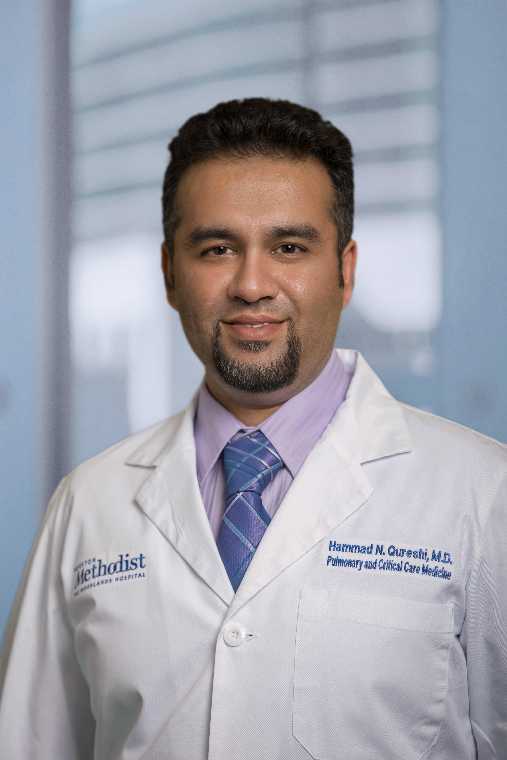 THE WOODLANDS, Texas -- Shorter days, crisper air and overall cooler temperatures often signal the start of fall and, for some people, renewed efforts to focus on wellness. Join Houston Methodist The Woodlands Hospital for an upcoming lecture at C.K. Ray Recreation Center in Conroe.

The hospital's lecture series provides educational opportunities to interact with experts on various issues and hear about the latest treatments using state-of-the-art technology. Meet pulmonology and pulmonary critical care specialist Dr. Hammad Qureshi on November 6, from noon – 1 p.m., as he shares valuable information about COPD.

COPD, which stands for chronic obstructive pulmonary disease, is an illness that obstructs lung airflow and interferes with breathing. While not fully reversible, doctors believe lifestyle changes and education are keys to living with it.

Qureshi is a member of the Houston Methodist Lung Center, which is a center of expertise in the diagnosis and management of all lung diseases. He will address the causes of chronic obstructed pulmonary disease (COPD) and treatments locally available in The Woodlands.

The event is free and open to the public, however, registration is required. Lunch will be provided.

Sign up at the C.K. Ray Recreation Center front desk at 1203 Candy Cane Lane, Conroe, Texas, 77301, or at houstonmethodist.org/events.