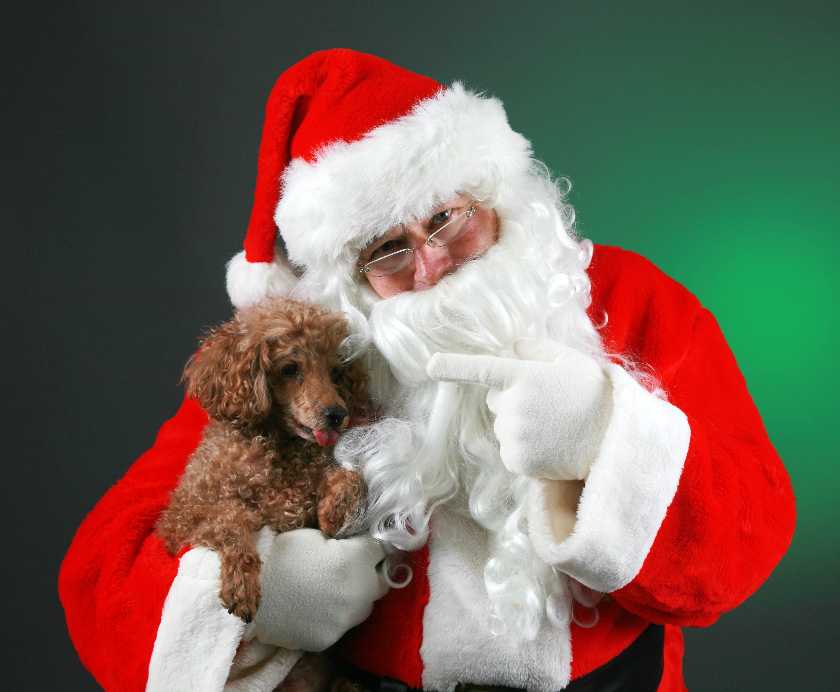 THE WOODLANDS, Texas -- Local residents are invited to bring their "furry family" members to Woodlands Eco Realty on Saturday, December 8, from 10:00 a.m. to 3:00 p.m. for the inaugural "Santa Pawz" event. Santa Pawz was put together by local realtor Priyanka Johri as a way for families to include their nonhuman members to get into the Christmas spirit. Woodlands Eco Realty is located at 26519 I-45 N in The Woodlands.
This year, the event is open to the public, and pets and their owners will be entertained with food for the humans and treats for the animals, and also have their photos taken with Santa.
"For the past few years, Woodlands Eco Realty has offered this as a private event to our friends and family, but – due in no small part to numerous requests – now we're thrilled to open it up to everyone in the area to bring cheer to all involved," said Johri. "All we ask is that you bring a donation of dog or cat food for the California Wildfire Animal victims – or a monetary donation towards our purchase of pet food. This year, Woodlands Eco Realty helped countless animals in Houston during Hurricane Harvey and animals in North Carolina after Hurricane Florence, and now we are looking to help out California displaced animals from the fire, so your donation will go far in helping us in our goals."
Johri's love for animals is evidenced by her also being the founder of Pure Mutts Animal Sanctuary, a unique no-kill dog sanctuary that caters to special-needs animals, and Acorn Manor, a senior assisted living center that allows pets to live with their elderly residents.
"We look forward to sharing the holiday cheer with our local residents and visitors and their pets," said Johri. "Our special photography staff and Santa are ready to capture the moment on film and get the photos to you in time to send out your Christmas cards."