/

/

Woodlands Boys Choir Collaborating With Lone Star College Chorale for 4th Annual Christmas in The Woods
Woodlands Boys Choir Collaborating With Lone Star College Chorale for 4th Annual Christmas in The Woods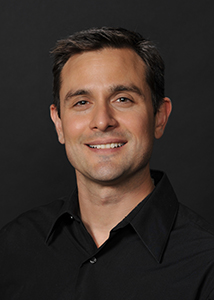 THE WOODLANDS, Texas -- The Woodlands Boys Choir is proud to be singing with the Lone Star College Chorale under the direction of Dr. Mark Marotto, along with the HopePointe Choir and Chamber Orchestra, in a beautiful festival of lessons and carols in the English tradition.
Interactive visual/musical event brings Christmas tableaux to life
The 4th annual Christmas in the Woods Lessons and Carols is occurring on Sunday, December 9 at 5:30 p.m. at HopePointe Anglican Church, 3333 S Panther Creek. The event will musically whisk enrapt audiences into English cathedrals and college chapels for traditional lessons with classical Christmas carols, but with a unique and gorgeous twist.
"The songs are paired with live tableaus lighted and behind a scrim, along with classical art representations of five traditional Christmas lessons leading to the birth of Christ," said Sheryl Pond, executive director of The Woodlands Boys Choir. "Audiences of all ages – including many children – participate in carols and hear multiple choirs with instrumentalists singing gorgeous carol settings as well."
The organization features two different boys choirs – preparatory and tour choirs – and both will sing a planned encore of fun, whimsical carols at the end before everyone enjoys a child-friendly cookie reception.
Pond is honored to be working with Dr. Marotto, the Lone Star College – Montgomery department chair of music, dance, and drama, and director of choral activities and professor of music. "Dr. Marotto was instrumental in helping to jump start Woodlands Boys Choir when he invited the first group to sing at the Christmas concert at Lone Star in 2015," she said. "He is known for his inspiring initiatives of bringing together people to create community and tell stories through choral singing, breaking down barriers and perceived differences, and helping people express their greatest selves when they go beyond what they thought was possible and create something extraordinary together."
Dr. Morotto is known locally and globally, from Houston where he brought together the Houston Cecilia Chamber Choir with local professional musicians to tell the story of Butterfly Dreams, the haunting poetry of children of the Holocaust, to his choir touring in Cuba and in Switzerland when he brought together 250 people to perform a Mozart Requiem to raise funds for the victims of the 2004 tsunami in Asia.
The Woodlands Boys Choir currently encompasses two choirs for boys ages 6 through 13. Auditions for the 2019 season are currently underway. Qualities looked for in the boys are a love of singing, a free, controlled tone that will blend well, a good sense of pitch, and self-discipline. For more information or to schedule a brief audition (no preparation required), visit the website at www.woodlandsboyschoir.org, or contact Sherryl S. Pond, Director, at 401-855-3222 or sherryl@hopepointe.org.