/

/

Meet The Homestead: Local band takes the stage at Dosey Doe Dec. 23 for unique, family friendly holiday concert in The Woodlands
Meet The Homestead: Local band takes the stage at Dosey Doe Dec. 23 for unique, family friendly holiday concert in The Woodlands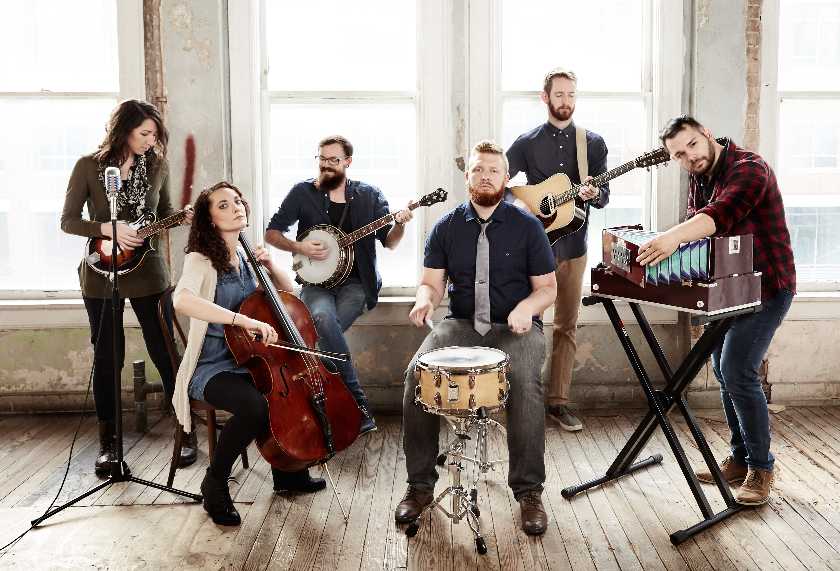 THE WOODLANDS, Texas -- They say home is where the heart is, but it's also where the music comes alive – at least for The Homestead, a collection of worship leaders and musicians from across the Houston area that originally met during acoustic worship services at Covenant Methodist in The Woodlands.
'We find our home in the music.' – Michael Rafferty
"After a while, we recorded a small sample album for our church of just some covers, some of the songs we'd been leading worship with at our church," said Michael Rafferty, vocalist and guitarist. "After that first album of covers, we decided we wanted our next album to be all originals and have it be the acoustic Sunday, unplugged sound. So we started writing songs together."
The group will perform Dec. 23 at
Dosey Doe-The Big Barn
in The Woodlands.
Woodlands Online chatted with Rafferty about the band's origins, what motivates them and what makes their sound unique.
WOL: What brought you all together?
Rafferty: It began about three years ago. We started at a church that I was leading worship for (Covenant Methodist in The Woodlands) and we started to get connected with some really unique musicians. It started with our cellist. We were able to get her to come play on our worship team once a month. Then we were connected with a drummer who had some really unique percussion ability and creativity. He's a classically trained percussionist that is super versatile with different genres. Then we met a female vocalist that had a folky, sultry alto voice. And then, a guitar player started playing electric guitar with us, and we asked him if he played anything else, and he said yeah, banjo and mandolin. We were doing this monthly acoustic Sunday at the church, and it turned out to be this really unique, special sound. We all have the same heart for worship and the same creative direction. It just all fit.
WOL: You did say you're unique: Your percussionist plays spoons, and I see some kind of accordion-looking thing in your band photo…?
Rafferty: It's called a harmonium. It's basically a little hand-pumped organ that we'd seen on other bands' videos and said 'wow, what is that, we have to have one of those.' So we bought one. It came from India. A few of us in the band learned how to play it. It's a fun sound we can get, which suits us perfectly because we really are drawn to a different sound.
WOL: Your name is The Homestead. How did you come up with that and what does it mean?
Rafferty: There are two basic ideas behind it. One is we wanted a name that we felt matched our sound. This is music you can play out on your front porch or in your backyard. You don't need a sound system, you don't need a lot, you just show up and bring your instrument and play music together. It's that 'homey' feel. It's also this idea of home meaning a lot to us in the sense of we find our home in the music. Music is a place where anyone can belong. Homestead was one of the words that came to mind.
WOL: What can people expect at the Dosey Doe show?
Rafferty: They can expect energy. It's going to be fun, it's going to be a lot of songs they'll know, because it's Christmas music, but they will hear it in a creative, original way with some different arrangements and sounds. They can expect a mixture of upbeat music and a mixture of folk, jazz and fun. A little bit eclectic.
Meet The Homestead
Michael Rafferty - vocals, acoustic guitar (The Woodlands UMC, Woodforest Campus)
Alyssa Meyers - vocals, harmonium, mandolin (Covenant UMC)
Jacob Lampley - vocals, banjo, mandolin (Declaration Church)
John Arensdorf - vocals, piano (Northwest Bible Church)
Aimee Norris – cello (Bayou City Fellowship Cypress)
Jeremy Schroeder - drums, percussion (Declaration Church)
Get your tickets
here