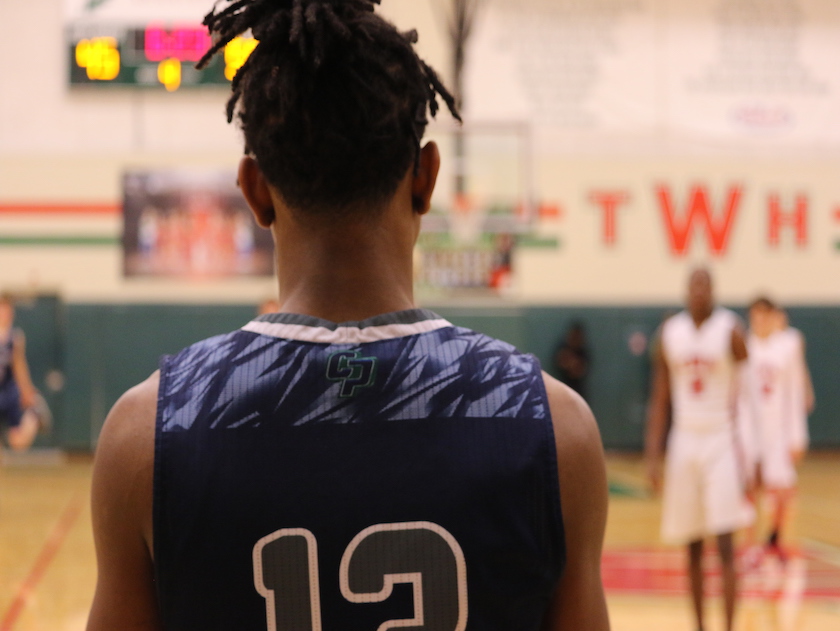 THE WOODLANDS, Texas— With playoff spots all but taken, College Park's final game of 2019 came against rival The Woodlands. The Cavaliers took the first meeting of the year 66-62 in January and get the victory Friday night for their first season sweep of the Highlanders since 2014.

Fresh off a 71-46 victory against Conroe on senior night, College Park has shown they can matchup up with anyone in the area. The Cavs have played in an uptempo system after losing both of their big men to season-ending injuries. Coach McNeely has turned to a guard-heavy rotation focused on the three-pointer.

The Highlanders were the ones that caught fire early, leading the game for a majority of the first half. With the big men out for the Cavaliers, Jonathan McGhee became a force in the post—scoring off multiple free throw attempts. The Cavaliers were able to keep Highlander playmaker Charlie Zorn relatively in check for most of the game. The senior has averaged more than 20 points this season.

Senior captain Cam Noel had arguably his best night in his last game in a Cavalier uniform. The guard finished with 32 points to go along with multiple assists. While the Cavaliers scored consistently on Friday, their defense was the key factor. Fellow senior Ty Montgomery racked up a couple steals and played stingy defense all night.

The Highlanders will advance to playoffs despite the loss and finish the regular season 19-14 overall with a 9-7 district record. College Park finishes on a high note, ending the year 16-18 overall and 8-8 in district.

Our live broadcast of CISD Sports was presented by Memorial Hermann The Woodlands Medical Branch and with replays by Hal Watson Air Conditioning.